top corner
Phil Hellmuth Wins Round 2 of High Stakes Duel II
3070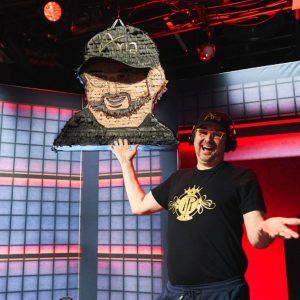 On Wednesday, Round 2 of High Stakes Duel II between Phil Hellmuth and Daniel Negreanu was broadcast on PokerGO. Unlike the first match, this battle provided much more back-and-forth action between the two.
However, in the end, it was Hellmuth walking away with the victory and $200,000. Negreanu has already agreed to a final round between the two as Hellmuth looks to make it a clean sweep.
Daniel Negreanu Falls Again to Hellmuth
Round 2 of High Stakes Duel II was broadcast on Wednesday over on PokerGO. Daniel Negreanu was looking for payback against 15-time WSOP bracelet winner Phil Hellmuth. You may remember that Hellmuth made an epic comeback in the first installment. This time around, there was more back and forth between the players as there were 16 lead changes.
The hand of the event saw Hellmuth execute a massive bluff to retake the lead for good. Negreanu raised to 4k holding 9d-7d while Hellmuth three-bet with 10d-2d. On a flop of Ks-6s-6d and Hellmuth continued with a 13k bet. Negreanu called and the 8d fell on the turn.
Hellmuth bet 28k and Negreanu called. The river fell the 9s and Hellmuth shoved for his last 31k. Negreanu mucked to give Hellmuth the hand and the chip lead. On the final hand, Hellmuth had to get a little lucky. Negreanu raised to 4k with pocket eights and Hellmuth shoved with Ah-4c. Negreanu made the easy call and they were off to the races.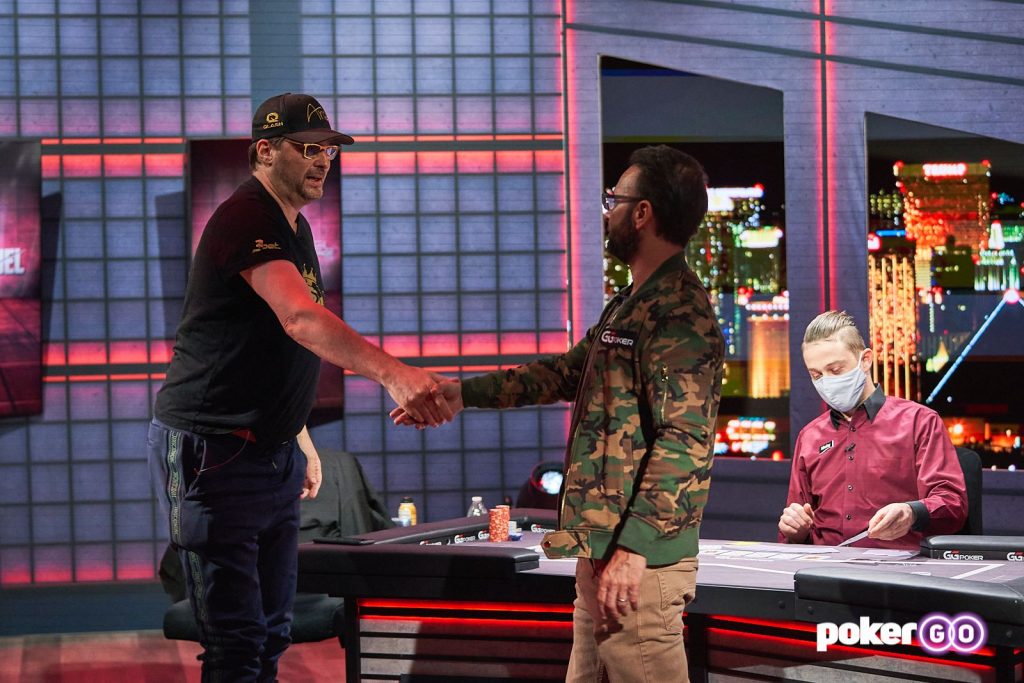 The flop fell Jh-9h-9c to give Hellmuth a backdoor flush draw. That draw would get there as the turn fell the 6h and the river the Kh. This gave Hellmuth his second straight victory over Negreanu.
Hellmuth Disappointed in His Play
Phil Hellmuth is usually his own best cheerleader, but following his victory with Negreanu, he told Poker Central that he was "disappointed" with his play. According to Hellmuth, " I have accomplished nothing so far and I got lucky. I went for some crazy bluff on that hand there to take the chip lead. I had a ten and a deuce and I just bombed it, bombed it, bombed it, and bluffed with ten-high on the river all-in, and thank God he folded.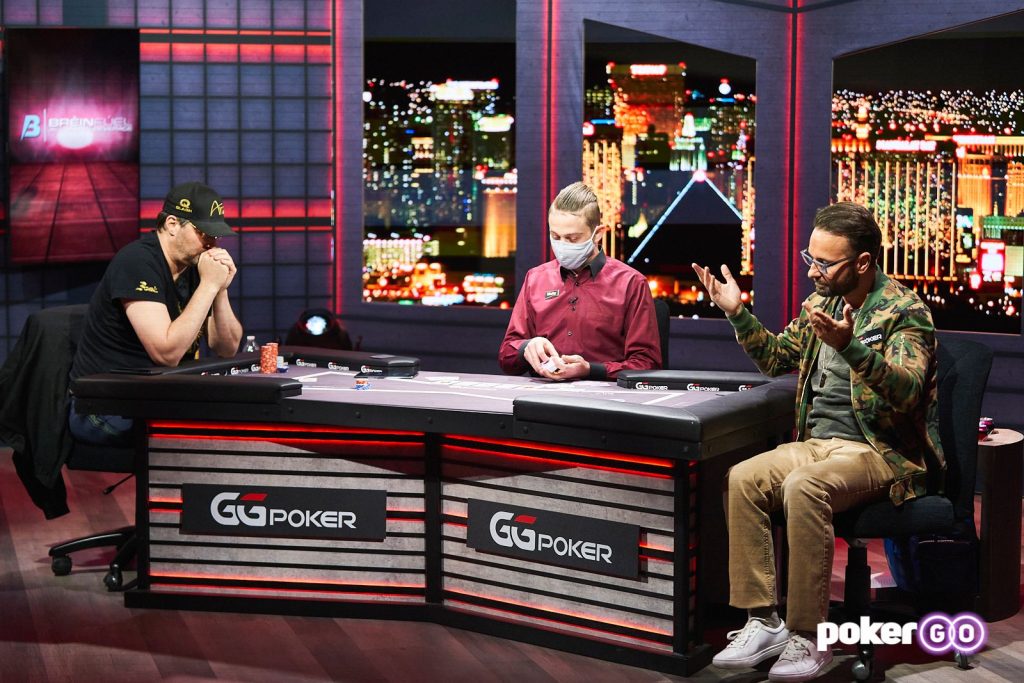 I was out in no man's land. The ace-four I'm really disappointed. I just don't I had my best stuff today. I certainly bluffed Daniel 50 or 60 times, but that's not how I normally win. I usually win with a different style. I'm to have to go back and watch this as I'm disappointed. Disappointed with the last hand although I did move in and made him call. I should have had a better read, but my reads weren't perfect today even though I got away with a ton of bluffs."
Hellmuth Wants His Respect
It is no secret that there are those in the poker world that downplay Hellmuth's accomplishments. He puts Negreanu in that category. As he told Poker Central, Daniel was "pretty condescending in the first match. I felt it was super condescending, and in this match, he handled himself much better.
But even still, he's preaching down to me about ranges, and I'm thinking to myself, I've just won 24 out of 26 heads-up matches against pros and they have me rated as a fucking underdog every match. It just blows my mind, but I just never quite get that respect, and that's ok with me. I just want to keep winning."
Hellmuth definitely has a point regarding people disrespecting his play, but all he does is continue winning. He may not be the flashiest, but he is one of the most consistent. Negreanu has already agreed to play Round 3 of the match. Will Hellmuth get the respect he deserves or will Negreanu finally find a way to win a heads-up match.
Images courtesy of PokerGO.com.
bottom corner