top corner
Hellmuth Defeats Negreanu in Heads Up Duel
2985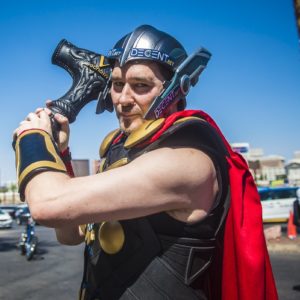 Following Daniel Negreanu's drubbing at the hands of Doug Polk, Negreanu challenged Phil Hellmuth to a heads-up battle. Their battle did not take place online. Instead, the pair met in the PokerGo Studio for the second installment of High Stakes Duel.
High Stakes Duel II was officially aired on Wednesday night and many assumed that Negreanu would easily defeat Hellmuth. For a while, that appeared to be the case. However, Hellmuth managed to pull off an epic comeback to take Round 1 of the match and $100,000.
Phil Hellmuth Makes Epic Comeback to Win High Stakes Duel II
High Stakes Duel II was actually filmed on Tuesday, but the event was streamed on PokerGo on Wednesday. What ended up being streamed was some of the best poker drama that we've seen in a long time.
Most Negreanu supporters were flying high as Negreanu took a massive lead and all but wrapped things up with a 97,000 to 3,000 lead over Hellmuth. However, Hellmuth is not one to give up and he ended up mounting one of the most epic comebacks in the history of poker. He not just came back but ended up defeating Negreanu for the $100,000 prize.
When asked by PokerGo if this was the most intense heads-up battle he's ever played in, Hellmuth replied, "Yeah, that was super intense. I played against Jungleman [Dan Cates], and I was down to 4,000 of 200,000 in chips, and here Daniel had 95,000 to my 5,000. I came back to win against Jungleman, and I came back and won this. I didn't see Daniel do anything particularly wrong, but most people other than Daniel will allow you to get back into the match because they're not really finishing the way they should finish."
Daniel Already Announces His Next Opponent
Following his loss to Hellmuth, Negreanu told the poker world who he would be facing. Interestingly enough, it is NOT Hellmuth. Take a look at the announcement:
As you can guess, that was an April Fools joke by Negreanu and GGPoker. Negreanu did take to Twitter after his loss and stated that he is looking forward to Round 2 against Hellmuth:
That was a lot of fun! Looking forward to getting back in the ring for round 2 vs @phil_hellmuth

For those people that I know get at me if you want action at -1.50.

Congrats Phil. Quite a comeback from 97-3 or something like that 😂

— Daniel Negreanu (@RealKidPoker) April 1, 2021
If you remember, High Stakes Duel I featured three battled between Phil Hellmuth and Antonio Esfandiari. Hellmuth swept Esfandiari and was offered multiple opponents, including Phil Ivey and Tom Dwan. However, Hellmuth's comments about Negreanu following the Polk grudge match led to this battle.
Heads-Up Tournaments Are Not the Same As Cash Games
While much of the poker world seemed to side with Negreanu prior to this event, I was one of the few that believed that Hellmuth would be victorious. This game was not the same as the Polk-Negreanu grudge match. This was tournament poker and not cash game poker.
When looking at poker tournaments, I am going to side with Hellmuth almost every time over Negreanu. The nature of the game will allow for streaks that can lead to the type of comeback that Helmuth experienced. Had this been a cash game, Negreanu would have had another chance to make a comeback after Hellmuth starting running bad or playing badly.
Hellmuth definitely played well at times but it is also obvious that he had to get lucky to make a comeback as he did. With poker tournaments, you're battling for a set stack. You cannot reload.. Had this been a cash game where Negreanu could reload and continue adjusting his strategy, it is had to say that Hellmuth would have been able to sustain his run.
With that said, I still say that Hellmuth will have the edge going into Round 2. As long as these heads-up battled are done in a tournament format, Hellmuth has a great shot at winning.
bottom corner