top corner
Daniel Negreanu Claims 2021 WSOP Will Run in the Fall
2930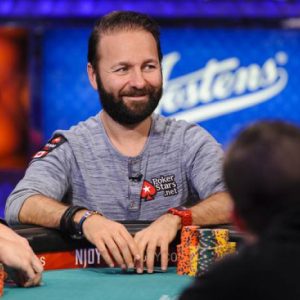 Last week, we told you about Kevmath's claim that the 2021 World Series of Poker will be a live event. He states that the series will not be held during the customary timeframe but a bit later. However, he didn't give exact dates.
Fast forward to this week and now Daniel Negreanu is making bold claims about the 2021 WSOP. He says that the series will go off sometime this fall and will primarily be online with some online events sprinkled in.
Daniel Negreanu Claims The 2021 WSOP Will Run During the Fall
Kevmath has already told the poker world that the 2021 WSOP will be a live event this year. That's not news. However, the WSOP will not confirm nor deny this story. Furthermore, other than saying the series will not run during its standard timeframe, Kevmath didn't give us any real idea of when it will run.
During a recent episode of the DAT Poker Podcast, Poker Hall of Famer Daniel Negreanu claims that the WSOP will run during the fall. He stated that"I will tell you guys this. Expect the World Series of Poker this year – live. Some online as well. Expect no live during the normal slot of June or July, as we are typically used to. But expect a slot maybe in the realm of what you said, and before that, maybe have some online or whatever."
Negreanu Strongly Hints at Fall WSOP on His Podcast https://t.co/8wXhXfnS8Z

— Dynafive (@dynafive) March 11, 2021
Negreanu went on to speculate about what the 2021 WSOP will look like. He said that the schedule may have somewhere around 90 bracelet events at the RIO in Las Vegas. Negreanu believes that standard poker play can be resumed by the fall thanks to the increasing number of people being vaccinated against COVID-19 around the world.
Many live poker venues reopened by using plexiglass at the tables. Negreanu believes that this will not be the case at the WSOP this fall. He thinks that there would be too much plexiglass at the table otherwise, and it would not make it viable.
World Series of POKER or World Series of Flop Games?
One of the biggest gripes I had against the way the 2020 WSOP Online was run is that there was nothing but flop games. Hold'em and Omaha were the only games of choice. Mixed games players were effectively shut out of the series.
The question is whether a revised live 2021 WSOP will continue with all flop games or if they will indeed go back to hosting most forms of poker. If the series is "shortened" to 90 events, there are still enough events to allow for all of your standard flavors of poker to be played.
Variety of poker games is one reason that people come out to the World Series of Poker, and I hope that they will go back to this traditional formula. However, this has not been stated in any of the rumors from either Negreanu or Kevmath.
Does Negreanu Know What He's Talking About?
If it were any other poker player out there making this statement, I'd take it with a grain of salt. However, Daniel Negreanu is in a unique position. As being the frontman for GGPoker, he is privy to more of the inner workings of the WSOP than your average player. GGPoker is a partner with the WSOP, so if the WSOP is planning to have online bracelet events again, they would be in the mix. This information would likely filter down to Negreanu.
Personally, I think Negreanu has a little insider info that he is sharing, likely at the approval of the WSOP. This will keep players engaged and hopeful for the upcoming series and increase the chances of success for the series. I still think we will not know anything until late April or May for certain, but I'd bet money on Negreanu's words coming to fruition.
bottom corner