top corner
Kevmath Claims That a Live 2021 WSOP WILL Happen
2916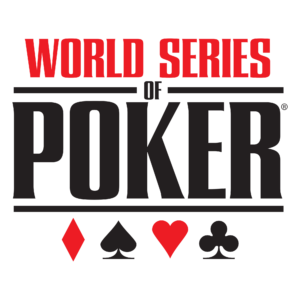 For those of you eagerly awaiting news about the live version of the 2021 World Series of Poker, we have some great news. Poker information guru Kevin Mathers, aka Kevmath, broke news on Tuesday that the 2021 WSOP is indeed happening.
Kevmath revealed that poker fans can expect a live WSOP this year, provided that things with the pandemic continue to improve. However, it will likely not be during the normal timeframe of the series.
Kevmath Reveals The 2021 WSOP WILL HAPPEN
On Tuesday, Kevmath took to Twitter to drop perhaps the biggest poker bombshell of 2021. He said that he spoke with a "high-ranking WSOP executive" who informed him that a live version of the World Series of Poker will happen this year. Here is a copy of the tweet:
Spoke with a high-ranking WSOP executive last night

To answer two frequently asked questions*:

A LIVE edition of the WSOP will happen in 2021

The dates of the live WSOP will NOT be during the usual timeframe (late May-mid July)

*Assuming conditions continue improving

— Kevin Mathers (@Kevmath) March 2, 2021
The biggest thing to note about this announcement is that the 2021 WSOP will not run during what is normally the timeframe for the series. Normally, the series runs from the last week of May through about the middle of July. Kevmath claims that will not be the case this year.
Honestly, that makes perfect sense as COVID-19 vaccinations are ramping up and soon there will be enough doses to inoculate every American. While the WSOP is a global series, it is predominately American, so the focus will be on how many American players can be vaccinated.
Also, WSOP officials may be waiting to see whether travel restrictions will be lifted to the point where it is viable for players to travel to the Untied States to play poker. Another consideration will be COVID restrictions in place by Nevada. They may be waiting to see whether the state decides to reduce the current restrictions to make it easier to host large field poker tournaments.
Texas recently lifted all COVID restrictions and will allow businesses to reopen at 100% capacity. If Nevada does similar in the near future, that would be a green light to any live poker series.
What Dates Make More Sense?
Looking at the progression of the pandemic and the rate of vaccinations, we can get a reasonable idea of when we could see the WSOP host the 2021 WSOP. Being early March, it is likely that organizers will see how things progress through March and April and then make an official decision sometime in May.
As things stand now, I would predict that the WSOP kick off the 2021 WSOP sometime in the middle of July. Maybe start the series right after the Fourth of July holiday and let it run through July and into August. This would allow another four months for things to improve and to setup this year's event.
Also, waiting until May to make an announcement would give a cushion should things turn south regarding the pandemic. However, unless on of the COVID variants prove to be resistant to the vaccines being administered, it is hard to see things turn for the worse at this point.
2021 WSOP Numbers Will Be Somewhat Down Regardless
Ultimately, I believe we will see the 2021 WSOP live at the Rio, but it will have somewhat of a smaller crowd compared to 2019 and previous. It won't be a monumental drop, but I could see up to a 20% drop in overall attendance due to the concerns over the pandemic. Also, travel restrictions and other forms of restrictions in certain regions may reduce the number of participants.
Last year, the WSOP had to scramble to put together some form of poker event to keep the tradition of the World Series of Poker alive. This year, we can start to get back to normal, but it will still be a bit different than in years past. However, it will be a good first step to normalcy, which is something the poker world is desperately wanting.
bottom corner