top corner
Daniel Negreanu Signs With GGPoker
1812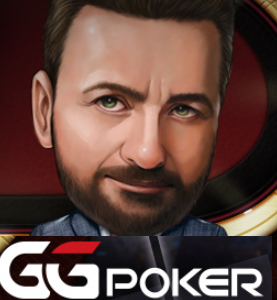 Earlier this year, Daniel Negreanu announced that he and PokerStars have parted ways. This ended one of the biggest sponsorship deals in poker history. Some assumed that Negreanu would sign with a new company, but few figured it would be GGPoker.
On Wednesday, Negreanu tweeted that he has signed a sponsorship deal with GGPoker. This move comes as a bit of a surprise considering that GGPoker is a lesser-known platform by casual players and the fact that partypoker has been scooping up pros left and right.
Negreanu Announces His Move to GGPoker
Daniel Negreanu has been a free agent in poker for the last six months after his split from PokerStars. Some speculated that it was a matter of time before he signed with partypoker. Negreanu threw the poker world a bit of a curveball on Wednesday when he announced that he has signed with GGPoker as an ambassador.
Negreanu made the announcement through a video post on Twitter on Wednesday. He hyped the site and its massive guarantees. He pointed to their most recent GG Series that had a guarantee of $50 million. That's up from just $3 million in 2018.
He then started praising the software, saying that the "mobile client is super user-friendly, fun, and engaging." He then went on to talk about the staking platform that is built into the poker client. If you want to get staked in a poker tournament, you can sell pieces of yourself. You can also buy pieces of other players and try to grow your bankroll that route.
Below is the tweet announcing the deal:
I have a BIG announcement to make! Details in the video below: pic.twitter.com/1xDTkglYmD

— Daniel Negreanu (@RealKidPoker) November 20, 2019
Relationship With GGPoker Goes Back to 2019 WSOP Europe
While Negreanu's signing with GGPoker may come as a bit of a shock, it really has been a relationship that's been brewing for a while now. Negreanu told Poker Central on Wednesday that GGPoker helped him create the staking platform that fans used to buy pieces of him during the 2019 World Series of Poker Europe.
Negreanu went on to have a fantastic series, and if not for a points error, he would have won WSOP Player of the Year. He stated that GGPoker created the platform as a favor and that the relationship took off.
Negreanu told Poker Central that he plans to play at the site regularly and that the site has "the most consistent high stakes tournaments of any poker client." This has been the case as the site regularly runs high stakes tournaments with buy-ins ranging from $10k to $25,000. Negreanu also stated that he will "be working hand-in-hand with management, especially when it comes to marketing and growth."
Negreanu Signing Monumental for GGPoker
With PokerStars moving further away from online poker and poker pro sponsorships, partypoker has been the main beneficiary. Partypoker has been consistently signing pro players and many assumed that Negreanu would sign with partypoker.
While signing Negreanu would have been a big acquisition for partypoker, it would not have had the same level of impact that his signing with GGPoker will. Partypoker has been long established and Negreanu's addition will not bring the same type of equity that it will for GGPoker.
Negreanu is easily the most recognized name in poker and for a site like GGPoker to acquire him is a huge deal. The signing of Negreanu will bring GGPoker to a higher level of exposure and will likely bring more players to the platform than would have happened at partypoker.
Also, Negreanu can have a great influence on the future development of GGPoker, and that's not something that we see happening at partypoker. GGPoker is likely the best fit for Negreanu at the moment.
Note that GGPoker is only available in jurisdictions where online poker is legal and regulated. As such, it is not available in the United States.
bottom corner