top corner
Daniel Negreanu And PokerStars Part Ways
1299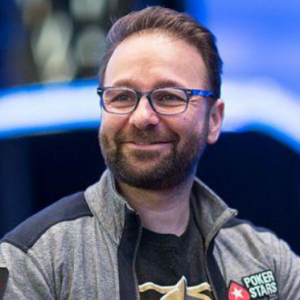 When you think of the World's Largest Poker Site, aka PokerStars, you probably think of Daniel Negreanu. For the last 12 years, Negreanu has been the poker room's most prominent ambassador. Lately, Negreanu has been talking about taking his life in a new direction and it appears that new direction does not include PokerStars.
On Thursday, Negreanu surprised the poker world when he announced that he and PokerStars have parted ways. Negreanu described the split as an amicable one and now the poker world begins to wonder what will be next for the Poker Hall of Famer.
Negreanu Ends an "Incredible Run" With PokerStars
In case you missed it, Daniel Negreanu recently married his long-time "on again and off again" girlfriend Amanda Leatherman. Leading up to the wedding, Negreanu has hinted that things were going to be changing in his life, and those changes include his parting ways with PokerStars.
Negreanu announced on Twitter on Thursday that he was no longer an ambassador with the site. He said that the split was part of his new life direction where he said he was going to be "having babies" with his new wife.
Negreanu then thanked those at PokerStars and hyped up his time with the company, talking about how he had the opportunity to travel around the world to play poker for the site. He wished them well and said he was looking forward to his new life direction. Below is his Twitter post announcing the split.
I have an announcement I'd like to share with you all about my time with @pokerstars pic.twitter.com/qqY3ABPOTw

— Daniel Negreanu (@RealKidPoker) May 23, 2019
Negreanu then took to YouTube and posted a blog that included a discussion about his split from PokerStars. He called the move "freeing" due to the fact that he can now speak freely about poker and make statements about the game without being accused of being a shill for PokerStars.
One of his harshest critics in the past was Doug Polk who regularly slammed Negreanu over his defense of rake increases at the site. Polk's line of "more rake is better" has been a rallying cry against PokerStars and Negreanu as a whole.
What Does This Mean to the Poker World?
There are a lot of people that want to look at this departure as the latest in a long line of pros that have been leaving or choosing not to renew their contracts. While one could try and make an argument for this, it does not make a lot of sense considering the star power behind Negreanu.
Regardless of what you think about Daniel Negreanu, he is still one of the top, if not the top, poker star in the world. Also, he is still able to compete at a high level as exhibited by his performance in high roller events in 2019.
The Poker Hall of Famer is always a threat in any event he plays and when Negreanu is on TV, people watch. He is an elite player that still has a great following and a player that PokerStars would certainly still want on their roster.
The reality is that Negreanu's life has changed. He is now a married man and looking forward to having a family. While he is still going to play poker, he is not going to want the same travel schedule as in the past. Once he is successful in becoming a father, his travel schedule will likely be non-existent.
The fact that Negreanu lives in Las Vegas means he will still be in many top-tier events such as the World Series of Poker and the Super High Roller Bowl, but the new direction of his life means he needed to reduce his responsibilities, and that meant a departure from PokerStars. We wish Negreanu the best in his future endeavors and look forward to his future baby announcements.
bottom corner