top corner
Thoughts on Doug Poker – Daniel Negreanu Grudge Match
2449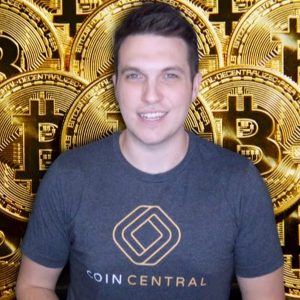 Some of you may have heard about Daniel Negreanu's recent tirade on Twitch that got his account banned. You may have heard that Doug Polk took advantage of the situation and has once again begun trolling Negreanu.
What you may not know is that the two may finally be settling their differences – on a poker table. Ya, I know what you're thinking. Doug Polk is retired and why would Daniel agree to play him? Well, apparently the two have agreed to play "heads up for rolls." Now the question is – does anyone care?
Doug Polk Teases Comeback
On July 28th, Doug Polk tweeted that he would come back to poker to battle GG Poker ambassador Daniel Negreanu for a heads-up for rolls grudge match.
If this tweet gets 1k retweets I will come back to poker for a No Limit Hold'em heads up for rolls grudge match against Daniel Negreanu.

He wont do it though, cause he knows he has no chance to win. https://t.co/L8P2CkJNrH

— Doug Polk (@DougPolkVids) July 28, 2020
As of the date of this posting, the tweet has over 1,800 retweets. So this began a bit of back and forth between Negreanu and Polk.
I officially challenge Dnegs to a HUNL battle. I am hoping to leave with both his money, and my teeth still in my mouth. https://t.co/yE4ibc8Ydl

— Doug Polk (@DougPolkVids) July 28, 2020
Ok so I'm clear:

You want to play the format you studied the most and I haven't.

You want it to be played online.

And you want me to play 4 tables at the same time?

Anything else? You want me to stream it too so you can see my hole cards? https://t.co/3k1wuRwBd2

— Daniel Negreanu (@RealKidPoker) July 28, 2020
How about this, we each pick a game. Challenge is split between both formats.

I want to do this online so we can actually play some reasonable volume, but I am willing to move it down to 2 tables.

Also I have never used a solver in my life and havent studied in years. https://t.co/PAVOc6Ibmt

— Doug Polk (@DougPolkVids) July 28, 2020
1) I know you are anti giving to charity to help others, that's fine.

2) How much do you want to play for?

3) What stakes?

4) When? After WSOP mid September to early October?

You worked hard for this opportunity. I'll give the people what they want.

— Daniel Negreanu (@RealKidPoker) July 29, 2020
So after some more back and forth between the two, Daniel Posted:
$200-$400 online

2 tables

Hold'em

Table Stakes

If this will make you feel better and give you some type of closure from your multi year obsession with me.

Deal the fucking cards. pic.twitter.com/8yERJltM0z

— Daniel Negreanu (@RealKidPoker) July 29, 2020
Daniel then put up a blog over at Full Contact Poker on why he accepted the challenge:
A short blog on why I have decided to accept the challenge: https://t.co/QWBinnhIjx

— Daniel Negreanu (@RealKidPoker) July 30, 2020
Negreanu basically states that he is accepting the challenge because it appears that's what the poker world wants. He also took shots at Polk ranging from Polk not wanting to use a charitable element as part of the match to Polk's attacks against him that Negreanu claims are only self-serving to Polk.
Got to Love Joe Ingram's Enthusiasm
I will admit that I have not been the biggest fan of Joe Ingram over the years. However, there are a few things that he excels at, and that includes investigating and breaking down scandals in poker. He recently took to YouTube to hype the grudge match between Negreanu and Polk and boy is he fired up about the match.
Ingram came out and said that he backs Polk in the match, which isn't surprising considering the two are good friends. However, I cannot come close to matching his enthusiasm for this matchup. That also seems to be the reaction of a good number of players in the community.
However, Ingram's enthusiasm is good for the game and good for a match like this. Someone like him hyping the match will get people interested and excited for the battle and may even make it worth watching. Maybe have him do some commentary during the stream? That could be more entertaining to watch than the match.
My Personal Thoughts on This Grudge Match
I have followed Negreanu for years due to my job as a freelance poker reporter. There are times that I have not liked Negreanu and there are times I have softened my stance on him. I started following Polk regularly when he started branching out into Crypto but also kept informed on his beef against Negreanu.
Regarding Polk's beefs against Negreanu, some of them are justified. While Daniel will spin them to make himself look better, much of what Polk has said is proven true. Whether it be "more rake is better" or Daniel dressing in blackface. Those things happened.
However, there comes a point that you have to quit beating a dead horse. The poker world largely does not care about what Negreanu has said and done in the past. Those that do are in the minority and are quickly shot down because Negreanu is "good for poker."
Even when Daniel has a tirade as he did recently, people tend to overlook it because of the perceived good he's done in the past. As such, Polk looks more like a petulant child than someone speaking out against a well-known pro.
I will follow the grudge match only because it will be deemed "newsworthy" for the sites I write for. Otherwise, I really don't care at this point. Even if Negreanu loses, people will support him. The only winner is Polk who will have more fodder to attack Negreanu in the future.
Is this match "good for poker?" No. I don't believe it is. I would rather rewatch episodes of High Stakes Poker.
bottom corner