top corner
Doug Polk Makes It Official – He's Done With Poker
806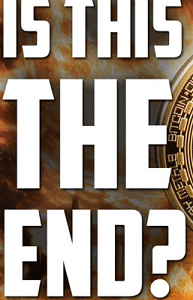 The writing has been on the walls for quite a while regarding Doug Polk. The former heads-up superstar has largely been a non-factor in the poker world for about a year now and most assumed he was on the short list of "poker pros most likely to retire."
On Monday, Polk confirmed what most of us already knew – he's done with professional poker. He released a new video on his poker YouTube page confirming that he's walking away from playing the game, but left the door open that he may return in the future.
Doug Polk Announces His Retirement on YouTube Channel
Doug Polk revealed a while ago via YouTube that he was simply not inspired to play poker anymore. The only time that he has played in a live tournament in the last few months was when he entered the Super High Roller Bowl, an event where he made more of a splash over his choice in t-shirt than he did with his play at the tables.
Following his Day 1 bustout of that event, he skipped the entire 2018 World Series of Poker and the only reason he chose to play poker at all was that he was looking to finish his $100 to $10k bankroll challenge. Even then, he stated that he was only playing because he gave his word he would finish it.
Polk finally finished his challenge on August 22nd when his bankroll settled at $10,100. It took him a total of two years of sporadic play to finish the challenge. Following the completion, he hinted that he would probably step away from the game and it took him nearly a month to finally make that announcement.
On Monday, Polk released the following video recapping the bankroll challenge and officially revealing that he is closing the book on the poker chapter of his life:
So why did Polk decide to walk away? There were multiple reasons revealed, the biggest being that he simply doesn't enjoy the game anymore. He says it feels too much like work and a grind and that it does not give him the mental rewards that he enjoyed in the past. Polk talked about how he took a break from the game and tried to see if he could rekindle his fire for the game, but it was clear that wasn't happening.
Polk also revealed that all of the people that he was friends with as he made his rise in poker have all left the game. He stated that they are now running businesses or working in finance or other fields not related to poker. Without a strong support group, there wasn't any real reason for him to continue.
This May Not Be The End
Polk also talked about how that this isn't the absolute end for him. As most of us know, a number of poker players walk away to come back in a few months or a couple of years and he didn't discount that being a possibility for him. He did say that he may play poker for fun here and there and may return to the game in the future if his passion for the game is rekindled.
But for now, he is walking away to focus on his other ventures, including online media content on his standard channel. He will also continue to operate CoinCentral, his Crypto YouTube page, and Upswing Poker.
Doug Polk walks away from the game having won over $9.4 million in live poker tournaments, including two World Series of Poker bracelets. He has also won million in online cash games. He's 10th on the Nevada All-Time Money List, 44th on the US Money List, and 78th on Poker's All-Time Money List.
While we won't see Polk at the tables, we will still see plenty of him on YouTube, and I personally wish him good luck. It's good to see someone accomplish their goals for poker and then walk away while still financially stable and secure. With any luck, we will see him back in the future as a recreational player, but if not, I wish him a long and healthy career in whatever he pursues.
bottom corner