top corner
Poker Central Partners With Global Poker
1976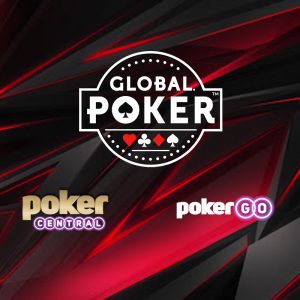 Poker Central is already known for providing some of the best streaming poker programs in the world. They have formed partnerships around the world and on Tuesday, they announced their first foray into the online poker world.
Via a press release, the company announced a partnership with Global Poker. Global Poker will integrate Poker Central programming into its platform and become the official online partner of the company.
Poker Central and Global Poker Form Partnership
On Tuesday, Poker Central announced that Global Poker has become the official online poker partner for multiple Poker Central live events. These events include the Poker Masters, U.S. Poker Open, Poker After Dark and the Super High Roller Bowl. The partnership will also extend to select US and international poker events.
As part of the partnership, Global Poker will integrate live streaming into the platform. Also, the company will host the Global Poker Lounge at the PokerGO Studio at the ARIA in Las Vegas. This is done to provide fans an enhanced viewing experience while playing on the social poker website.
In addition, players at Global Poker will be eligible to play for exclusive player experiences in connection with Poker Central Events. These include giveaways, invitations to meet and greets with pro players, and even online qualifiers to live events.
Poker Central and @official_glp have partnered to bring poker fans from around the world closer to the action. Here's how! ⬇️ https://t.co/wzczKSDh11

— Poker Central (@PokerCentral) February 11, 2020
According to Poker Central President Sampson Simmons, "Kicking off this partnership with Global Poker has been a dream come true for our team Our two companies share a common goal of making poker accessible to fans worldwide, and this partnership will allow both to advance that mission through live events and once-in-a-lifetime experiences."
Global Poker GM David Lyons also commented, stating, "Given the prestige of Poker Central's events, bringing our brands together feels like the next step in taking both partners to the next level. This partnership will not only promote the events, but offer countless opportunities to bring poker players and enthusiasts from all over the world into the action."
What is Global Poker?
Global Poker is described in the press release as a social poker site, but it is actually a sweepstakes poker site. The way sweepstakes poker sites work is that you buy digital currency that is used to play in free poker games. You are then awarded additional coins as a bonus premium that you can use to play in games awarded prizes.
At Global Poker these are known as Sweeps Coins. The coins you win in games awarding Sweeps Coins can be exchanged for cash or other prizes. The Sweepstakes model is used as a way to get by the technical gambling aspect as the Sweeps Coins purchased do not have any monetary value. You also must win at least 50 Sweeps Coins before you can redeem a prize or convert them to cash.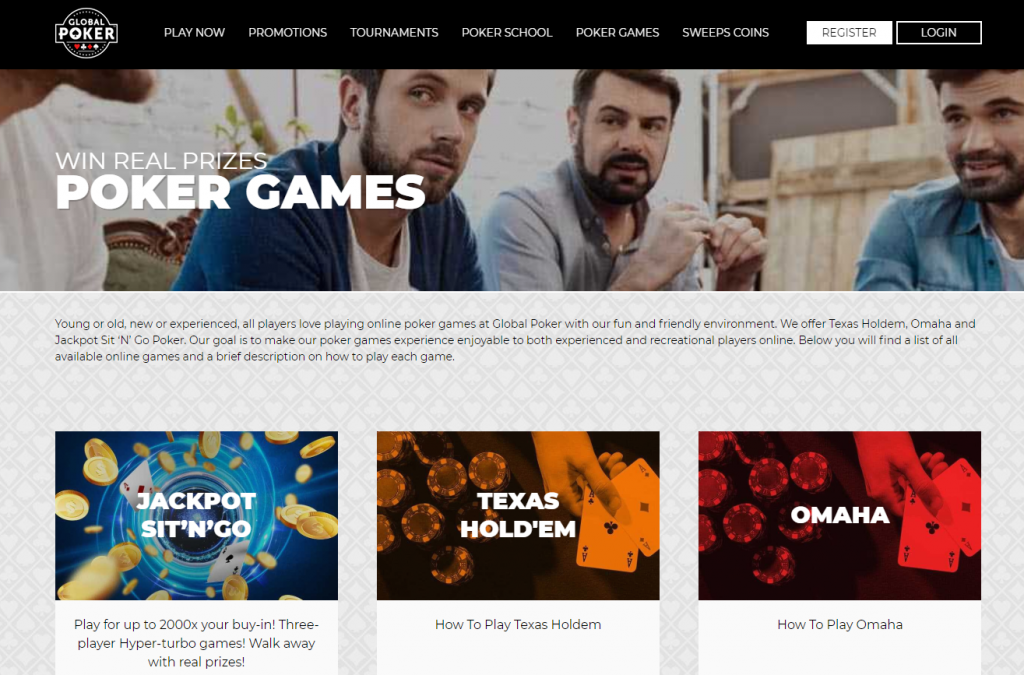 Of course, you can play at Global Poker for free using Gold Coins. These coins have zero monetary value and also cannot be exchanged for prizes. This is in line with social poker sites.
Solid Partnership for Poker Central
We like this partnership between Global Poker and Poker Central for a couple of reasons. First, it gives added exposure to Poker Central and gives them an additional platform to promote premier events. Next, players now have a way to potentially interact with the events live or even win their way into select events.
We expect that live event prizes will be events such as Poker After Dark or lower buy-in events such as a $10k NL at the Poker Masters. Regardless, this is an added way to get fans excited about these events and get them to subscribe to PokerGO.
bottom corner