top corner
Poker Central to Produce New Episodes of High Stake Poker
1960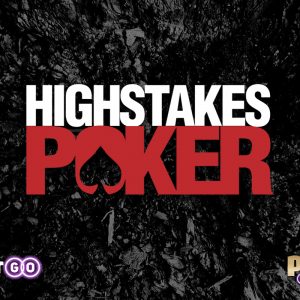 One of the most popular televised poker programs in history is set for a return. On Tuesday, Poker Central announced that they have acquired the rights to High Stakes Poker. The poker program is slated to return sometime in the next few months and will be streamed live on PokerGo.
High Stakes Poker was one of the premier poker programs of its time. The revival will allow a new generation of players to battle it out against the top players of the game.
Poker Central Acquires Rights to High Stakes Poker
On Tuesday, a press release was issued by Poker Central announcing that they have acquired the rights and assets of High Stakes Poker. The original program aired on the Game Show Network from 2006 to 2011 and continued in reruns for years after that.
According to the release, Poker Central is finalizing the plans for the show and its eventual return. As part of the return, the program will feature new episodes that will stream live on PokerGo. The release also mentioned the potential release of episodes amongst broadcast and streaming partners.
#HighStakesPoker would you rather – Tom Dwan or Phil Ivey?
Watch the #PokerCentralPod: https://t.co/50BcgIRPRK 📺 pic.twitter.com/idXTWv7d0A

— Poker Central (@PokerCentral) February 5, 2020
According to Poker Central President Sam Simmons, "High Stakes Poker was a remarkable poker program. With star players, massive pots, and memorable moments, the show beautifully conveys the drama of cash game poker. Bringing the existing episodes of High Stakes Poker to our platform and producing more in the future will enable us to recapture the nostalgia and magic of the show for our PokerGO subscribers in the present-day poker climate."
High Stakes Poker to Be Produced by Eskandani
As many of you may remember, High Stakes Poker featured a series of high stakes cash games featuring both amateur and pro players from all over the world. Doyle Brunson, Eli Elezra, Daniel Negreanu, Antonio Esfandiari, Gus Hansen, Tom Dwan, Barry Greenstein, Sammy Farha, and many others played in the game over the years.
Wow! Here we go, the television show, "High Stakes Poker" is BACCKKK!!! You can watch all of the old episodes on the @PokerGo App, and as far as new episodes: I'm planning on filming every single episode!! #POSITIVITY #JustWinBaby https://t.co/NrWWdcClLi

— phil_hellmuth (@phil_hellmuth) February 4, 2020
The buy-in for many of the games was $100,000 and went as high as $500,000 in some cases. The show was originally created by Henry Orenstein and produced by Poker Hall of Famer Mori Eskandani. Eskandani now serves as the executive producer for PokerGo, meaning that he will be in charge of production of the revived High Stakes Poker series.
Eskandani commented on the program, stating, "High Stakes Poker was raw and natural, we just let the players play and that's what made it so special. It's truly a dream come true to bring the series to a new generation of poker fans and players, and we expect even more action when the show returns with faces both new and old."
A New Reason to Subscribe to PokerGo
PokerGo is the online streaming service owned by Poker Central. The network already features classic episodes of High Stakes Poker, but soon you will be able to watch new episodes as they are played. No waiting for edited versions of the program to be aired on Game Show Network.
Will post a video about this tomorrow.

High Stakes Poker was one of the greatest poker shows of all time. It has a very special feel to it because of how rare it was to see those players/action during that time period. https://t.co/Bw74gfmpTK

— Joey Ingram 🤙🏻🤙🏻 (@Joeingram1) February 4, 2020
The press release didn't mention whether the original commentary team featuring Gabe Kaplan would return or whether the network would use their current staff of commentators. Regardless of the team that they use, this will be a great addition to the PokerGo rotation of programming.
Personally, I have struggled to find enough content on PokerGo to justify the expense of a subscription. However, if the revival of High Stakes Poker is done correctly, that will change. High Stakes Poker was one of the few poker programs that I watched regularly and one that I will occasionally watch in reruns. If you don't already have a PokerGo subscription, it may be time to sign up for one once the new season of High Stakes Poker launched later this year.
bottom corner