top corner
Credit Card Poker Sites
Credit cards are one of the most popular deposit options at poker sites because of their speed and simplicity. Most people have purchased products/services online with credit cards so making a credit card deposit to a poker site is easy. All you have to do is fill out your card information, choose a deposit amount, and hit the "deposit" button.
Most online poker sites accept credit card deposits but the ones we have listed here are the best for credit card deposits for several reasons. First of all, these poker sites are reputable and well known poker sites. Secondly, they have high acceptance rates for credit card deposits. As you may know, not all credit and debit card deposits are accepted because some banks automatically restrict credit card transactions to online poker sites.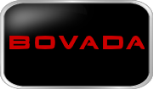 Location: Antigua
Established: 1994
Promo Code:

n/a

Traffic: 12,129 Players
Mac Friendly: Yes
Visit Bovada
Bovada Review

#1 Credit Card Poker Site!
Bovada accepts most credit card deposits from all players, including those from the United States. Most of the time these deposits go through flawlessly but some players' banks automatically block credit card deposits to poker sites. If that happens you may have to try a different card or deposit method.
The minimum deposit amount for Bovada Poker is $20 and there are no fees with making deposits. There are no maximum deposit amounts listed on the Bovada Poker website and we've never hit them when depositing. Bovada is great with poker customer service so if you ever hit a maximum deposit amount, just give them a call and ask them to increase your limits.
The first cashout request each month at Bovada is free of charge. If you withdraw more than once per month, each subsequent withdrawal that month will cost $40. With credit card deposits, Bovada also uses a "Know Your Customer" rule. The first time you request a payout, you will be asked to fax or e-mail them a couple documents. This process only takes a few seconds and you only have to do it once. After that, you can cashout as much as you want.
Use the sign up links on
BESTPOKERSITES.ORG
for a 110% up to $1,100 Bonus!
Start Playing Now at:

Bovada Poker

Location: Antigua
Established: 2011
Promo Code:

n/a

Traffic: 4,129 Players
Mac Friendly: Yes
Visit BetOnline.com
BetOnline Review

#2 Credit Card Poker Site!
Bet Online Poker is a US-friendly poker room accepting all credit cards. The poker room has an excellent processing rate for Visa deposits. If you have a MasterCard or Amex card, you will need to purchase a pre-paid visa card from within the cashier. Simply select the prepaid logo and initiate a payment. Once complete, you can use your prepaid Visa card to deposit. It's a bit of a hassle, but if you don't have a Visa, it's definitely a convenient and safe work around to funding your account.
Bet Online is giving all new players a 25% cash bonus. Use the links on this page to join, and once your credit card deposit is approved, your account will receive a 25% instant bonus.
Use the sign up links on
BESTPOKERSITES.ORG
for a 25% Cash Unlimited Bonus!
Start Playing Now at:
BetOnline Poker

Location: Canada
Established: 2006
Ref. Code:

n/a - use links

Traffic: 5,236 Players
Mac Friendly: No
Visit JuicyStakes.com

#3 Credit Card Online Poker Site!
The JuicyStakes.com poker room is known for having the highest credit card acceptance rate in the industry. They are good at getting your credit card deposits through quickly and with minimal fuss. On top of that, they guarantee that they can get all credit card deposits to work if you call their support number and deposit over the phone.
Juicy Stakes has a minimum credit card deposit amount of $20 and a maximum of $1,000 a day and $6,000 a month. However, you can request an increase to a maximum of $12,000 a month if you contact their support people and fill out a special form. These maximums are used to protect the safety of both you and JuicyStakes.com.
The first time you withdraw, you will be asked to fax or e-mail them proof of your identity (such as an ID and a utility bill). Most online poker sites use these security methods now to make sure nobody rips you off or tries to steal from the poker site. I've had to do this before too and it only took me a minute to scan my ID and send the e-mail. You only have to do it once.
Use our bonus code
n/a - use links
for a 200% up to $2000 Bonus!
Start Playing Now at:

Juicy Stakes
What Makes a Great Credit Card Poker Site?
In case you are wondering how we choose the best credit card poker sites, here are the criteria:
High Acceptance Rate. If a poker site can't get your credit card transaction to go through, it isn't much of a "credit card poker site". The poker sites on this list have the highest credit card acceptance rates in the industry - for non-USA players, almost everyone's card works, and for USA players, you can expect success especially if you have more than one card to try out.
No fees. The poker sites above don't charge any percentage or fixed fees for credit card deposits, which is a nice feature, especially if you are making sizeable deposits.
Reputation and Integrity. If you are giving your credit card number out to an online gambling company, you want to be sure that you aren't going to get ripped off. That is why we have listed upstanding poker sites that have a long history of safety and security on this page.
Poker Site Credit Card Deposits
Poker sites cover all the fees for depositing with credit cards. When you make a credit card deposit, the amount you type in is the amount you receive in your player account. To initiate a credit card deposit, just sign up for an account at any of these online poker sites and visit the cashier after you log in. My favorite part is that almost all of the best poker sites for US players accept credit cards.
When you're ready to withdraw your money, you will need to choose an alternative withdrawal method in most cases. Most credit card issuers do not make it possible to accept payments to credit cards. The good news is that these poker sites have other solid withdrawal options such as wire transfers, eChecks, paper checks and more. Just visit the cashier and click on the "cash out" button to see your options.
Further Reading:
More Poker Deposit Toplists
bottom corner