top corner
Sahara Poker Tournaments a Good Sign
Sahara Poker Tournaments A Good Sign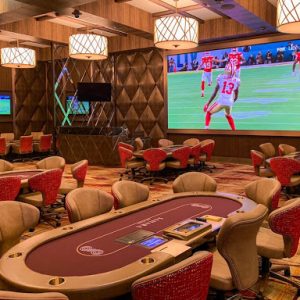 The news regarding coronavirus restrictions has become increasingly positive over the last month. Where many casinos were hesitant to open live poker rooms, others had poker restricted to four or five-handed tables.
Then we heard of some casinos loosening those restrictions while some began running live tournament series once again. One extremely positive sign was just announced in Las Vegas. The Sahara will not start offering NL Hold'em tournaments each weekend.
NL Hold'em Tournaments to Run at the Sahara
The addition of an NL Hold'em tournament to a casino like the Sahara would not normally be big news. However, in this coronavirus era, any positive news regarding live poker is big news. The Sahara in Las Vegas will now offer NL Hold'em tournaments on Saturday and Sunday at 1 p.m.
There's nothing overly special about the tournaments. They have a $120 buy-in with a single $100 rebuy allowed until level 6. Players start with 20,000 in chips and levels are 20 minutes. You relatively standard live poker tournament.
Naturally, players and staff must wear either face masks or shields while in the poker room. Also, there will be Plexiglas dividers between players. Also, tables will be limited to 7-handed.
Definitely a Tournament I'd Play
In the past, I have spoken against playing most daily poker tournaments at live casinos. The events at the Sahara are one of the exceptions. It has nothing to do with the fact it's one of the only games in town. Rather, it is because it is one of the only games in town and it is on a weekend.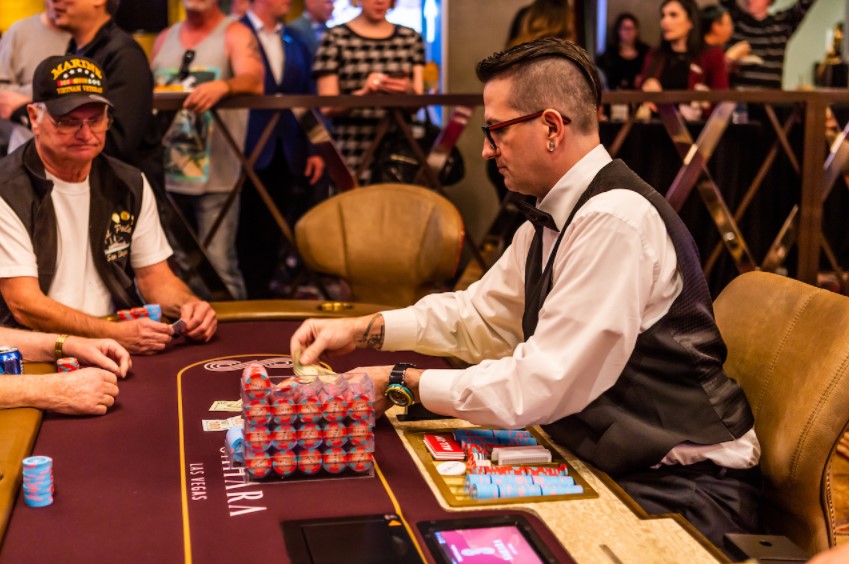 I love playing rebuy tournaments on the weekend. You get more tourists and weekend warriors and you're almost always guaranteed to get a couple of players that throw their money at you. With that said, I do wish that this event was a bit cheaper as some recreationals don't want to throw $120 at a tournament with a super-fast structure.
As such, I would be playing this type of event on a single bullet. The exception would be if I busted early to bad luck and had players the table I felt I could exploit.
Tournaments Should Prove Successful
If you've heard anything about live poker in Vegas lately, its that people are flocking to the poker tables. They are throwing caution to the wind in some cases and risking their health to play live poker. While I personally will not play live poker until at least next year, I understand the itch to want to get back to the tables.
As such, these tournaments should prove wildly popular. Since there are few ongoing poker tournaments available in Vegas, tournament players are going to give this event a try. I would not be surprised to see the poker room reach capacity during these tournaments and have lines of players hoping to get in as alternates.
After the first weekend, you may see the poker room expand a bit for these tournaments to meet demand. I know that if I were playing live poker presently, I'd consider taking a trip to the Sahara.
I've been to the Sahara poker room a few times in the past. It isn't the most impressive poker room, but it is a nice, quaint room that is usually filled with regulars or tourists that don't want to trek down to the Bellagio or other casinos on the Strip. I typically had success in the cash games there, and that's one reason I came back.
Live poker tournaments beginning to come back to Las Vegas is a great sign that we are turning the corner on the pandemic. While we still have to wait and see what the fall brings, this new development should give us hope that things will be back to normal sooner rather than later.
bottom corner