top corner
Ronnie Bardah First Voted Off of Survivor: Island of the Idols
Ronnie Bardah First Voted Off Of Survivor Island Of The Idols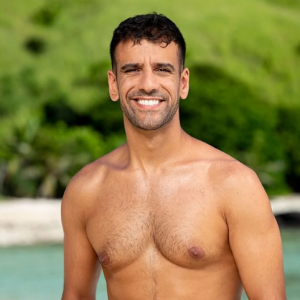 Another year, another poker pro voted off of Survivor. In case you missed it, poker pro Ronnie Bardah was a contestant on Survivor: Island of the Idols. We say in case you missed it because he is already off the island.
The season premiere aired on Wednesday night and Bardah found himself as the first player voted off the island. This makes for the shortest run ever for a poker pro in Survivor.
Bardah's On-Felt Game Didn't Translate to Survivor
Survivor is a strategy game with a large deception element and it was that element that he failed at during the season premiere. Bardah tried to form an alliance with fellow player Elaine Stott but then actively campaigned to try and get her voted off the island.
Stott then did her own bit of campaigning, calling Bardah a weasel and said that he had to go. Bardah commented that she was his biggest threat on the island due to her likability and that ended up being his downfall.
When it came time for tribal council, Bardah and fellow cast member Aaron Meredith were the players that received votes for removal. In the end, the vote was 7-2 against Bardah and he was the first player voted off of Season 39 of Survivor.
Bardah Stunned by Early Exit
Nobody goes into Survivor expecting to be the first person eliminated, but that's what happened to Bardah. As he told CBS in his exit interview, "I was blindsided pretty hard."
He then gave an interview to Entertainment Weekly about his exit. When asked about Elaine, Bardah said, "Yeah, she was very likable. Basically the opposite of me. My whole life I've been well received in the poker world and my community everywhere. But out there in those first few days, I felt that I knew what the perception of me was.
She was able to win over the crowd and I wasn't. In the game of Survivor, those first few days are really a popularity contest because we don't have much to go off of in those first few days. She won the race out there in those first couple of days."
Bardah also stated that the way he was shown on the show made it seem like he was menacing and didn't smile that much. As he explained, "there was a lot of good times, a lot of funny moments. But they never showed me really smiling at all. I looked pretty menacing and pretty mean to be honest."
Bardah Latest Poker Pro to Exit Survivor
Bardah is the latest poker pro to be featured on Survivor. Unfortunately, the majority of those players have suffered early exits. While some will argue whether Anna Khait and Garrett Adelstein qualify as "pro poker players," they were still highly profiled poker payers that made survivor. Both ended up exiting early but not as early as Bardah.
WSOP bracelet winner Jean-Robert Bellande has enjoyed the deepest run of any poker player on Survivor. He managed to make the jury during Survivor: China and was knocked out on Day 24.
Some might argue that poker pros do not have the personality required to make a deep run on a show like Survivor. However, it seems that some players still find a way to make it through the screening process and make it onto the island.
To date, a poker player has yet to win a reality competition. Annie Duke, David Williams, and Vanessa Rousso have all made the finals of their respective shows, but still failed to win. That just goes to show that in life, like poker, sometimes you can do everything right and still find a way to lose.
bottom corner