top corner
Is Phil Ivey Back?
1737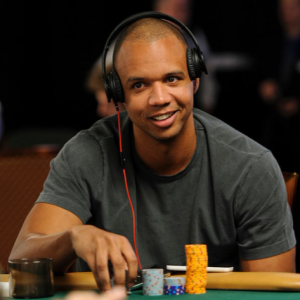 Phil Ivey has quietly put together nearly $1.66 million worth of earnings at the 2019 World Series of Poker Europe. He has cashed in three WSOP Europe Events and finished runner-up in two High Roller side events.
After a year that's seen Ivey largely absent from live tournaments, one has to wonder if this signals that Ivey is "back" as a tournament player. Or maybe this is simply a blip in what continues to be a rocky road for one of the game's greatest players. Here are a few speculations as to why Ivey is performing so well during the 2019 WSOP Europe.
His Winnings Will Not Be Seized
Yes, we are going to get this one out of the way early. It's no secret that Phil Ivey cannot play live poker in Las Vegas or Atlantic City because any earnings he makes will be confiscated by the US Marshall's Service.
However, this event is in Rozvadov and out of the jurisdiction of the US government. Ivey is free to play in whatever events he wishes and can collect his earnings afterward. This is good considering Ivey could likely use the cash he's racking up in the events.
Ivey is a Savant
As someone that has played with, covered and even worked for Phil Ivey, I can tell you that the man is indeed a savant when it comes to poker. He has the ability to learn new poker games better than anyone I've seen and he is able to adjust to new strategies immediately.
He's baaaaaccccckkkkk. @PhilIvey headlines the €50K @PokerroomKings Short Deck High Roller final table exclusively on PokerGO: https://t.co/9z73S1D3G2 🐐 pic.twitter.com/9RTcfBIj6x

— PokerGO (@PokerGO) October 23, 2019
Granted, this is provided that Ivey is focused and motivated. When Ivey is on his "A Game," there are few players that can consistently beat him. However, over the last few years, he has been facing a lot of legal challenges and this cuts into one's focus.
Short Deck Experts Have a Massive Edge Right Now
I spoke about new games a moment ago because most of Ivey's earnings at the 2019 WSOP Europe have come in Short Deck NL Hold'em Games. The exception is his 8th place finish in the Diamond High Roller NL Hold'em Event.
If you look at his results over the last couple of years, his largest scores are almost all Short Deck NL Hold'em tournaments. Ivey's ability to adjust to new games made him one of the first experts in the game.
Right now, Short Deck NL Hold'em is new to many players and those that are already experts will have a huge edge over other players. Ivey is exploiting this advantage for as long as he's able.
He's Still Phil Ivey
In every sport and every game, there are players that transcend the game. Tiger Woods is that for golf. Michael Jordan was that for basketball before Lebron James. These are players that are still capable at any point to put together world-class performances.
Even at the end of Jordan's career, he was still better than 75 percent of the players in the NBA. Tiger Woods was considered washed up before winning The Masters in 2019. Great players will be able to put together streaks reminding others of their greatness, and Phil Ivey is no exception.
"What in the hell?" 🤔😕🤨
Phil Ivey has a decision and a sweat heads up for the €50K @PokerroomKings Short Deck title! https://t.co/9z73S1D3G2 👑 pic.twitter.com/SDJFBEyfjt

— PokerGO (@PokerGO) October 23, 2019
However, there is one big difference between Phil Ivey and other players mentioned. Poker is a game where you can still get better as you age. Ivey still has the talent and ability to improve his game and completely dominate the game of poker. It is entirely possible that his performance at the 2019 World Series of Poker is a precursor of greater things to come.
One thing to keep in mind is his legal troubles. If he is able to resolve his battle with the Borgata either by appeal or by settlement, this will free him to return to full-time poker in America. If, and likely when, this happens, you very well see Ivey reassert his will on the poker world and remind us why he's considered by many to be the greatest poker player of all-time.
bottom corner