top corner
Borgata Files Cross-Appeal Against Phil Ivey – Seeks $30 Million
826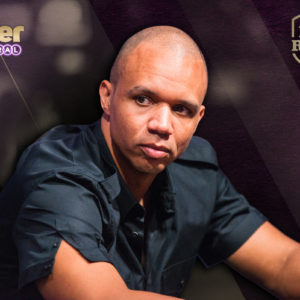 Phil Ivey's battle with the Borgata in Atlantic City continues, but that battle may turn much more expensive if Borgata has their way. After Ivey and his accomplice filed one final appeal to try and overturn a $10.1 million judgment, Borgata has filed their own cross-appeal and is attempting to have their original charges re-examined. Should they prove successful, Ivey could be hit with a bill nearly equivalent to his career lifetime poker tournament earnings.
Borgata Files Cross-Appeal Of Case
According to reports from CardPlayer.com and others, the Borgata has filed a cross-appeal with the U.S. Court of Appeals for the Third Circuit. Per the appeal, Borgata is requesting that all elements of their original suit be re-examined.
In the original lawsuit, the Borgata sought to recoup huge damages from Ivey, accusing Ivey of fraud. The court ended up dismissing a number of these claims. Part of that included the request of treble damages, which means that Ivey could be facing a debt of up to $30 million if the court was to find in favor of the Borgata.
In addition, it appears that the casino is also trying to recoup their expected winnings from Ivey. According to another report from VegasSlotsOnline, the Borgata figured that Ivey owes them about $5.4 million. That figure came from the Borgata calculating their edge over Ivey through 1,800 hands of play.
The Borgata is trying to prove that Ivey and accomplice Cheung Yin Sun committed numerous RICO violations which resulted in them winning nearly $10 million back in 2012. The casino was awarded a judgment of $10.1 million back in 2016 by District Court Judge Noel Hillman, but denied the treble damages because Hillman ruled that neither player committed the accused fraud and RICO violations.
How We Got to This Point
In case you missed it, this cross-appeal came as a direct result of an appeal by Ivey and Sun after the court denied a motion to delay the judgment against them. The pair claimed that paying the judgment would prevent them from continuing their careers as professional gamblers, a claim that was dismissed because they failed to provide proof that they could no longer gamble after paying the $10 million.
After the motion was denied, Ivey and Sun filed one last appeal to attempt to have the matter overturned, and this prompted the cross-appeal by Borgata. Of course, the odds of either appeal being approved is somewhat low.
From what the Borgata legal team told CardPlayer, a reversal is unlikely. From 2011 to 2015, only about 15 percent of cases heard by the Third Circuit court have resulted in a reversal on appeal. While 15% gives poker players some hope at the tables, it is a near-impossible longshot in the legal world.
What's much more likely to happen is that the Third Circuit will affirm the initial ruling for the $10.1 million judgment and throw out the appeals from all parties. This would still be a massive hit for Ivey, despite rumors that he is worth approximately $150 million.
Ivey has been fighting an uphill battle all the way and is basically resorting to a legal Hail Mary to try and get his judgment overturned. At this point, it would seem to be a better play to try and reach a settlement or some type of payment arrangement as it appears all but certain that he will be forced to pay the money. And it's not like Ivey couldn't play poker at the highest level considering the number of players that are backed in today's game. Ivey certainly can get someone to invest in his ability, provided that Ivey can choose to focus enough on his game to bring his game back up to a competitive championship level.
bottom corner