top corner
Doug Polk Retires Poker and Crypto YouTube Channels
2056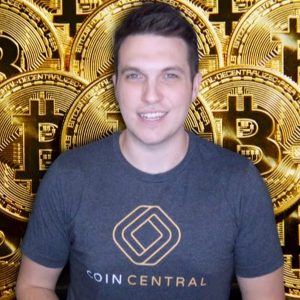 As some of you already know, Doug Polk is a retired poker player. However, that hasn't stopped him from producing YouTube videos for his training site or poker videos in general. It now appears that time is now over.
Recently, Polk announced that he will no longer produce YouTube videos for poker. He is moving into other venues, including mainstream videos on current events.
Polk Says He's Done With Poker YouTube Channel
Doug Polk is well known in both the poker and cryptocurrency circles, having produces popular channels in both arenas. Polk is a well known high stakes poker player, crushing heads-up games for years.
However, in recent years his desire for the game has waned and last year he announced he was done as a poker player. He continued doing videos sporadically about poker, including videos supporting his poker training site. On Monday, Polk announced he is now retiring from producing poker content.
Polk spoke with Joey Ingram on Tuesday about his retirement and revealed that he's retiring for multiple reasons. The first is that he no longer enjoys poker or creating content. He says that poker solvers have made the game too mechanical and there is too little room for creativity. When pressed about playing poker with friends, Polk stated that he would enjoy spending time with friends without poker, so the games were irrelevant.
Next, Polk expounded about people that claim that he is just a shill for his website and that he only makes videos when he's trying to sell something. Polk said that he would rather make less money and do something he enjoys rather than make the most money possible. As such, the decision to retire from poker content was made.
Polk Moving on to Mainstream Content
Ingram and Polk also discussed future plans. Polk revealed that he will be focusing on producing mainstream content, primarily focusing on current issues such as the 2020 Presidential election in the United States.
Polk said that he has an incredible team working with him and that he is excited about the new opportunity. He said that he will go all-in to making mainstream videos for about six months and if he is not seeing the success he desires, he will reevaluate at that point.
Polk has enjoyed tremendous success as both a poker and crypto YouTuber. His poker channel has over 286,000 subscribers and his crypto channel has over 178,000 subscribers. Polk has also announced that he is no longer doing crypto videos, meaning he is truly going all-in on his new endeavor.
Polk's new channel presently has 30,800 subscribers at the time of this article. It will be interesting to see whether he will grow the channel to the numbers of his previous two channels.
Don't Expect to See Polk Ever Return
When we see poker players "retire" from the game, it is usually short-lived. Peter Eastgate, Vanessa Selbst, Fedor Holz, and other players have retired from the game and returned in one capacity or another. Rare are players like Dan Colman who leave the game and don't come back.
This is one time where I don't expect Polk to every come back to poker in any meaningful way. He has been saying for years that he does not like poker. He doesn't play poker, and he has very little to do with the community at large.
That's not to say that he won't talk about the game if something mainstream breaks, such as online poker becoming legal in the United States. However, it will not be a true return to the industry. Instead, we will likely see Polk continue to make mainstream YouTube videos until he either finds something more fulfilling or he lands a gig that's just too sweet to pass on. We wish Doug Polk all the luck in the world in his future endeavors.
bottom corner