top corner
Dan Bilzerian GGPoker Signing Stirs Controversy
Dan Bilzerian Ggpoker Signing Stirs Controversy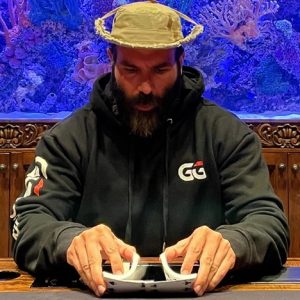 In case you missed it, Dan Bilzerian is now a GGPoker brand ambassador. The site made the announcement last week, including an announcement about a special freeroll on Bilzerian's birthday.
The singing has stirred up controversy amongst the poker community regarding Bilzerian's misogynistic ways. This was fueled even more when he attempted to insult a well-known female player.
Bilzerian Calls Vanessa Kade a Hoe
It didn't take long for people to start calling out GGPoker for its signing of Bilzerian. Canadian poker player and Twitch streamer Vanessa Kade quickly spoke out on the move on Twitter.
Sponsoring a sleazy, sexist tool with toxic followers as poker's biggest ambassador lends validity to the idea that he's an accurate representation of our sport.

Not unlike supporting a president with similar traits because he would benefit our bottom line.

Not worth the price. https://t.co/890sSmMSl1

— Vanessa Kade (@VanessaKade) December 3, 2020
Then, in what is clearly a clear Bilzerian move, he tweets the following:
Quiet hoe, nobody knows who you are

— Dan Bilzerian (@DanBilzerian) December 4, 2020
While we all known what he meant, it also didn't take long for Bilzerian to get blasted for his poor spelling:
GGPoker Ambassadors not being able to spell correctly in public statements is a bad look for the site.

IMHO

— Matt Glantz (@MattGlantz) December 4, 2020
https://twitter.com/burrrrrberry/status/1334664333352165378/photo/1
Vanessa "Quiet Hoe" Kade – Digging away at stacks. @VanessaKade

— James Guill (@compncards) December 4, 2020
Once the jokes calmed down, people started letting their opinions be known regarding GGPoker's recent signing:
Not saying anything that hasn't been said so far, but I'm truly disappointed in @GGPoker for signing such a misogynist ignorant scumbag. And @RealKidPoker for supporting the decision. I am, however, proud of the community—so many people willing to call out this nonsense.

— Vanessa Selbst 🏳️‍🌈 (@VanessaSelbst) December 4, 2020
No company:

Absolutely no company EVER:

GGPoker: DAN BILZERIAN WOULD MAKE A GREAT AMBASSADOR FOR OUR PRODUCT.

My god this industry is a cesspool.

— Melissa Burr (@burrrrrberry) December 4, 2020
Two respected women in the poker media also spoke out about Bilzerian. Here are a couple of tweets for their pieces
I had to bend my "Never write about Bilzerian" rule just this once. https://t.co/nGZ4tF5UXN I assume attention is what @GGPoker wants, right?

— Haley "Aunt Eefah" Hintze (@Haley_Hintze) December 7, 2020
Word is…the signing of @DanBilzerian to @GGPoker is controversial. @WriterJen had a few words about this. https://t.co/Dx9iM7XgCw pic.twitter.com/GQCZ4tipl1

— Legal US Poker (@legal_poker) December 5, 2020
Polk and Cordeiro Bring a Reality Check to the Table
While many in the poker world are blasting GGPoker over Bilzerian, there are a couple of players that are bringing a dose of reality to this controversy. Poker player and influencer Marle Cordeiro made a few tweets about the saga. The first being a general slam to the poker community:
Poker Twitter acts like they have a moral compass but in real life they'll plow into the guard rail to get to the value every time.

— Marle Cordeiro (@MarleCordeiro) December 4, 2020
Next, she tweeted the following:
Blizarian becoming an ambassador discourages women playing poker about as much as a female kicker encourages them to play football.

— Marle Cordeiro (@MarleCordeiro) December 6, 2020
This second tweet stirred a ton of controversy with people claiming that Cordeiro is missing the point and that Bilzerian sets a negative example to women. Some also point out to The Queen's Gambit on Netflix and how it is influencing Chess. They claim that Bilzerian's influence can and will negatively impact women in poker.
Doug Polk has also given his opinion on the matter.
Lol people who are upset at gg poker taking Bilzerian or "shut up hoe". You didn't even know about gg poker 12 months ago and sites hire assholes all the time. Bilzerian doesn't become a different person now that he's being paid. Who cares.

— Doug "Truck Driver" Polk (@DougPolkVids) December 4, 2020
"Omg how could they do this? In of all industries online gambling???"

They hired Dan cause they think it makes them money. Dan took the deal because he wanted the money. It doesn't change anything.

— Doug "Truck Driver" Polk (@DougPolkVids) December 4, 2020
"Should" people like Bilzerian catch breaks for their behavior? No. Does it make their behavior ok? No.

But it doesn't change the fact people are getting upset that a random gambling website is giving Dan money to promote them. I dont see why people care about this at all.

— Doug "Truck Driver" Polk (@DougPolkVids) December 4, 2020
Polk then held a little poll about Bilzerian:
How do you feel about Bilzerian becoming a gg pro

— Doug "Truck Driver" Polk (@DougPolkVids) December 4, 2020
It would seem that most people following Doug could care less about Bilzerian. Over the weekend, Polk posted the following:
More rake is bad for poker players. Bringing in more players is good for poker players. These are completely opposite points.

But regardless (I'm gonna say it for the 5th time) being a gg poker site pro means absolutely nothing. Zilch. My point is by next week no one cares. https://t.co/N1cKQm93J8

— Doug "Truck Driver" Polk (@DougPolkVids) December 5, 2020
Naturally, all of Polk's tweets had their own amount of controversy. Polk's point is that most people don't really care, and ultimately, the signing will be largely forgotten in a couple of weeks. Most people don't like hearing that, especially if they have an axe to grind with GGPoker or Bilzerian.
GGPoker Knew Who They Were Signing
While the poker world is throwing fits about the signing of Bilzerian and his comments to Kade, the reality is that GGPoker knew who they were signing when they signed Bilzerian. Bilzerian is openly misogynistic to women. That's part of his gimmick. That's why men follow him on Instagram. And if we are being honest, that's why GGPoker signed him.
GGPoker is trying to get all of the attention they can for its poker site. What better way to do that than to sign a man who has an insane following. He is a social media influencer and someone that can get people to follow him anywhere.
Two things that Bilzerian brings to the table are followers and media attention. He will drop a few insults here and there to stir things up, and more attention is given to the site.
Also, the truth is that poker is full of scumbags. Bilzerian will fit right in. If Daniel Negreanu can tell someone "F*** you in the a**" and still keep his contract, then Bilzerian is going to be just fine. While we wish poker was more of a moral community, it is not.
bottom corner