top corner
5 Alternative Careers for Former Poker Pros
2992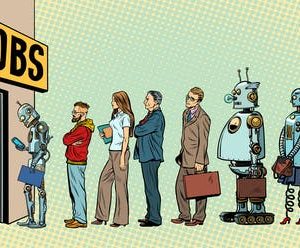 While many poker pros have dreams of playing poker for the rest of their lives, the reality is that many pros eventually leave the game. At least as a profession. Whether it is a change in priorities (becoming a parent) or a desire for a change in lifestyle, some pros leave the game on a professional level. When this happens, many have to take up a different career to make their living.
Today, we will take a look at some alternative careers for former poker pros. Some of these paths are related to poker, while others involve using the skills developed through playing poker.
Poker Room Manager
It is not uncommon to see former professional poker players take a job in a poker room. They may become the overall poker room manager or they may become a tournament director. This is an easy transition for those choosing this path as players have a keen insight as to how to run a poker room.
Another added benefit is that you get to have a variance-free income related to poker without having to play poker all the time. Of course, you can still play on your off days or when your job requires you to step in as a prop player.
Real Estate Investor
Some pros get into the real estate game as an investor. Some will buy properties and flip them while others will buy properties and use them for rental income. Alternatively, you can consider becoming Realtor to help people buy their future dream homes.
Poker pros that get into this field often do so with some of their own money to start with. As they start making money, they expand and get other forms of financing when necessary.
Stock / Crypto Investor
There are some players that leave the poker world to get into the world of investing. Some go the traditional route of investing in stock, bonds, mutual funds, and the like. Others go the much more volatile road of investing in cryptocurrency. Bitcoin investing is the sexy trend among poker players looking for additional income, but some have come to realize that they can make more money long-term by trading in crypto.
Poker players that go this route already understand the risk of loss and have the skills necessary to assimilate information to make smart trades. Many often already have some success in investing and will parlay this into a successful career in investing.
Business Owner
Yes, we understand that this category is very vague. That's because the types of businesses started by poker pros have been varied. Some leave poker and open restaurants. Others create startup companies. Others become part investors in another business.
Poker players usually have more of an entrepreneurial spirit than the average person. They understand that it takes money to make money, and have more risk tolerance than the average person. This allows them to take risks that others wouldn't. Also, if the former player walked away with a nice bankroll, they will have money to invest in a business.
Author / Writer
Many former poker players are deep thinkers and have interesting ideas that can be converted to the written word. Some players leave poker and start writing poker books. A few players go the easy route and write poker-related material. Others go forth and write fiction books.
Then you have poker players that leave the game and start writing about the game as part of the poker media. I am one example of a former player that decided that he wanted to do something else than travel the country playing the game. I now write about the game as part of my job. Other players will write about poker as a full-time gig. While it won't make them millions, it is still a variance-free income.
bottom corner