top corner
2020 WSOP Global Casino Championship Moved Online
2223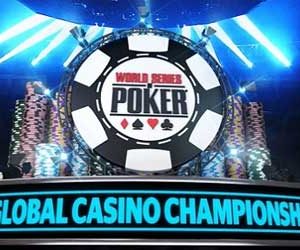 We already know that the 2020 World Series of Poker is delayed until the Fall. Now, the WSOP has announced that the WSOP Global Casino Championship will move online. This follows the example already set by both the Super High Roller Bowl and Poker Masters.
The event is now scheduled for September 13th at WSOP.com. Additionally, there will be an online "Season Finale" event beginning on June 3rd.
WSOP Global Casino Championship Moves Online
When the WSOP announced that the 2020 WSOP was moving to the Fall, they also said that the Circuit Global Championship was still on the schedule. Not surprisingly, WSOP officials have decided to move the series online.
Originally, the event was to play out from August 11 – 13 at Harrah's Cherokee in North Carolina. Now, the event has been moved to WSOP.com and will be played on September 13. Players must be located in either Nevada or New Jersey in order to play in the event.
Like the live version of the event, the top 50 points earners during the WSOP Circuit season will win an automatic entry. Also, any player who has won a WSOP Circuit Main Event or a Casino Championship will qualify for the series.
Presently, there are 128 automatic entries into the tournament. Also, any player that has won a WSOP Circuit Ring that doesn't automatically qualify can enter for $10,000. The same is true for anyone in the Top 100 in points that don't have an automatic entry.
The number of entries will grow as two additional events are yet to play out. The first is the GG Poker Online Circuit Event. That will award two entries into the Global Championship. Otherwise, players have one final shot at winning a seat in June.
Season Finale Starts June 3rd
Players hoping for one last shot to win a WSOP-C ring or win a seat into the Global Championship will have one last shot. The WSOP announced a "Season Finale" Online Circuit Event that will kick off on June 3rd and run through the 14th.
The series will feature 12 WSOP-C ring events, including a $525 Main Event on June 14th. The series will award 13 seats into the Global Casino Championship, one each to each event winner and one seat to the Casino Champion for the series.
According to WSOP Executive Director Ty Stewart, "We want to do right by our players and see the promised prize money put up for grabs. Hopefully the choice of an East Coast or West Coast destination makes it more viable for qualifying players.
Our Online Circuit events have been huge successes to date and WSOP.com is a viable alternative for the last qualification spots and this year's championship. We look forward to returning to Harrah's Cherokee in 2021 but until then, the show must go on… online"
Reports have not verified where the series will be held, but we will assume it will be on GG Poker as they already have a standing agreement with the company.
Excellent Alternative to Cancellation
While moving the Global Casino Championship online was always an option, I really like how they did this. First, players can choose to play in New Jersey or in Nevada. That makes it a bit more convenient for a number of players.
For example, players on the West Coast do not have to travel all the way to North Carolina to play. Next, players don't have to stay in North Carolina. This isn't a slam against the casino, as Harrah's Cherokee is a nice facility that I've played at personally. However, there's not much to do in Cherokee unless you're big into Native American culture.
It will be interesting to see how many players turn out for this event considering that it is online versus live. A number of live players typically don't play online as they prefer the live version. Numbers could be dramatically down, but it would still be preferable than canceling the event outright.
bottom corner