top corner
Where to Start When Playing Online Poker
2790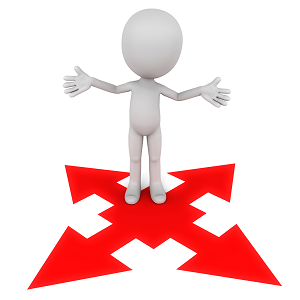 We all have to start somewhere. Some of you may be playing online poker for the first time and not sure quite where to start. The answer depends on various factors such as skill level, bankroll, and time commitments.
Today, we will give you some suggestions on what games to play when you first start playing online poker. We are assuming you know at least the basics of how to play poker and are just looking for guidance on which games to play.
Small Bankroll – Single Table Sit and Gos
If you are starting with a small bankroll, you probably want to maximize your play. Buying into a cash game and taking a couple of bad beats could have you rebuying in minutes. Instead, consider playing Single Table Sit and Go tournaments.
Single table tournaments give you the experience of playing the final table and puts you on an equal footing to win one of three prizes. If you play six-max sit and gos, you're gunning for two prizes.
Sit & Gos are also a great way to control your bankroll if you have a short roll.
Short on Time – Hyper-Turbo Tournaments or Jackpot Sit & Gos
Some of you only have a few minutes or maybe an hour to play poker in a day. You can opt for cash games, but you could also try your hand at Hyper-turbo or Jackpot Sit & Go tournaments. While these games have more variance than standard poker games, they are games that will finish in a few minutes to about an hour.
Deep Bankroll – Cash Games
Some of you are coming into online poker with a sizable bankroll. For you, cash games may be a good place to start. You have the roll to withstand the swings of cash games, so they may be a great way to get your feet wet.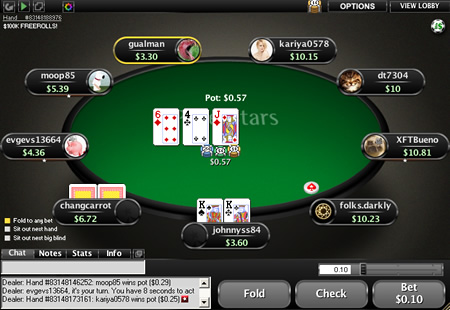 In terms of limits, you will want to start about 2 to 3 levels down from your normal game. If you normally play $1-$2 NL Hold'em, then you will want to play .10 – .20 NL Hold'em online. For those already playing higher stakes in live poker, you can try $1-$2 online or try your hand at some heads-up cash games.
Tournament Players – Smaller Tournaments
One mistake I see some online poker players make is that they try and play online poker tournaments at the same level they played in live. A $250 online poker tournament is not the same as playing a $250 live tournament. The skill level is generally better.
For tournament players, start off playing smaller tournaments. If you normally play $250 live events, start playing $10 to $25 online events and move up from there. Online poker is a different game than live, and you have to adjust accordingly.
No Bankroll – Play Freerolls
It seems logical that you should play freerolls if you don't have a bankroll. However, you will want to pay careful attention to the freerolls. Don't jump into every freeroll out there unless you just have the time to kill. Try and be selective and pick those that aren't going to take 5 hours to win $2.
Next, stay away from re-entry freerolls whenever possible. You can enter for free, but players can re-enter for real money. You're going to be playing one bullet against people who will throw around re-entries. The exception to this is small field re-entry freerolls as you can sometimes survive on one bullet in these games.
Depending on your site, you may find some juicy freerolls that can allow you to win enough to try your hand at real money games sooner rather than later.
bottom corner