top corner
Vanessa Kade Wins Sunday Millions for $1.5 Million
Vanessa Kade Sunday Millions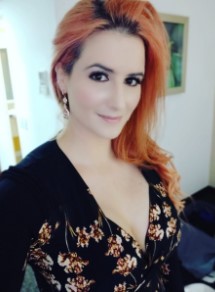 Vanessa Kade has been the subject of a lot of chatter in the poker world in recent weeks. Much of it over a feud with GGPoker and Dan Bilzerian. However, Kade will have the last laugh in the best way possible.
On Tuesday, Kade took down the final table of the 15th-anniversary edition of the PokerStars Sunday Million. She defeated a field of 69,876 to win $1.5 million. This is easily the best score of her professional career.
Vanessa Kade Wins 15th Anniversary PokerStars Sunday Millions Event
The 15th Anniversary Edition of the PokerStars Sunday Millions finished playing out on Tuesday. The event initially started with a field of 69,876 players. According to reports, Kade was 13th in chips heading into the final day of play on Tuesday.
By the time that the final table was reached, Kade was sitting seventh. Her position didn't improve and after two bustouts, she found herself the short stack of the tournament. Down to just six big blinds, she was able to catch a much-needed double to stay alive. After taking down a few more pots, she was in contention once again.
The turning point of the tournament for Kade occurred four-handed. She managed to double-up through chip leader Pawel "Talibenes" Ladniak when her pocked kings spiked a set against Ladniak's A-10. It wasn't long before Kade moved into the chip lead.
We just beat a field of 69,876 to win $1.5 Million.

It feels impossible.
This is the best day of my life.
It's not close.

All the pain was worth it, the dream is real. ♥️ pic.twitter.com/D0GKZSRhNl

— Vanessa Kade (@VanessaKade) March 23, 2021
By the time Kade and Ladniak reached heads-up play, Kade had a 6:1 chip lead and it wasn't long before the tournament was over. In the final hand, Ladniak was all-in with K-9 against Kade's pocket eights. The eights held and Vanessa Kade became a poker millionaire.
With the win, Kade won $1.51 million. Ladniak walked away with $1.03 million. After her win, Kade tweeted, that "This is the best day of my life. It's not close."
Satisfying Result Considering Recent Controversy
For many in the poker world, this result is fantastic considering the amount of controversy surrounding Kade in the last few months. Back in December, GGPoker signed Dan Bilzerian as a sponsored player. Kade spoke out against Bilzerian's misogynistic past, which prompted him to say "Quiet hoe, nobody knows who you are."
This kicked off a controversy that has lasted months, with many speaking out against GGPoker, Bilzerian, and the toxic environment in poker towards women. Rather than address the controversy in a professional manner, GGPoker decided to suspend Kade's affiliate account. Many believe that this was done in retaliation against her comments toward the site and Bilzerian.
After her affiliate account was suspended, America's Cardroom stepped up and signed her to a sponsorship deal. She joins Chris Moneymaker as the latest ACR pro.
📣We're thrilled to announce @VanessaKade as our newest ACR Team Pro. You can read her full bio here.🙌https://t.co/HTXKTdu8pm#ACRPros #TeamPros #Streamers pic.twitter.com/3qgUSvZwft

— Americas Cardroom (@ACR_POKER) March 18, 2021
Coming into the Sunday Million with a new contract in hand, Kade went on to earn the largest score of her poker career. Kade is largely known as a poker streamer, but now she has a massive bankroll to further her career in poker. Contrary to what Bilzerian claims, now everyone knows who she is.
GGPoker Needs to Reevaluate Its Business Practices
The whole scenario surrounding Bilzerian has been a major black eye for GGPoker. When Bilzerian came out with his initial comments against Kade, GGPoker should have stepped up and spoken out on the behavior. Many believe they should have terminated his contract.
Instead, they wait three months and then decide to take negative action against Kade. This does nothing to help GGPoker's brand, and further paints them as the bad guys. While few expected them to ax Bilzerian, the company could have taken different actions. Instead, they chose to punish Kade and offer meaningless words to try and appease the masses.
It didn't work. If anything, Kade's win goes to further embarrass GGPoker. Kade's victory shows she is a force to be reckoned with in poker, and she will not be silenced. Bilzerian called her a hoe, but Kade's play made Bilzerian a little bitch.
bottom corner