top corner
5 Ways to Play Online Poker on a Micro Bankroll
3024
Some new online poker players assume they have to have a decent-sized bankroll to play online poker. That's not the case. You can often get away with making a minimum deposit, and sometimes even less to get started at online poker sites. Today, we will give you some ways you can play online poker on a micro bankroll.
No Deposit Bonuses
You don't see these as often as in the early days of online poker, but there are some sites that still give a small no deposit bonus when signing up for a new account. This bonus is generally small, like $5 or less. However, it can be used to play online poker cash games and tournaments on the website.
These bonuses cannot be cashed out, or at least not without extensive play. If you can spin things up enough to cash out a no deposit bonus, you've probably made 100x your bonus or more.
Freeroll Poker Tournaments
All online poker sites offer freeroll poker tournaments to new and existing players. These events usually have massive fields and pay a very small percentage of total players. The prizes are generally minute, with the winner only taking away a few bucks.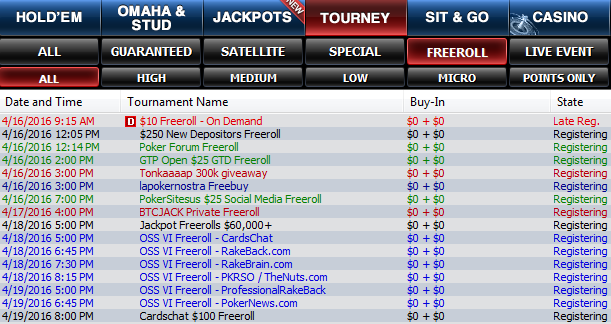 However, any money won through freerolls is yours to do as you wish. You can use it to play cash games, poker tournaments, or even cash out if you meet minimum cashout requirements. There are many poker players who use freerolls to start a bankroll to try and spin things up from there. Doug Polk did a $0 to $10,000 challenge and other well-known pros have formed bankrolls using freerolls to kick things off.
Play Micro Stakes Tournaments
If you make a minimum deposit, you can make some decent money by playing micro stakes online poker tournaments. Ranging from .01 up to $5, these tournaments give you great value for your money. For example, a $1 tournament might pay $100 to the winner.
You can also play in micro stakes Sit and Go tournaments. These range from single table SNGs to multi-table events. Some players opt to go this route to bulk up their deposit before tackling larger field tournaments.
Micro Stake Cash Games
If you prefer cash game poker, you can try to spin things up in the micros. Cash games start at .01/.02 NL or .02/.04 for Limit Hold'em. You can usually buy in for as little as .40 to .80 and try to run things up from there.
There are going to be a lot of people trying to do the same as you in the micros, so don't be surprised if you get a few more bad beats than you normally might see in live poker. The games are not rigged. Instead, you will have many more donkeys sucking out on you.
Jackpot Sit & Gos
We put Jackpot Sit & Gos in their own category because they are more of a lottery-style of poker than true poker. You will play against two other opponents in a Winner-Takes-All scenario. Often, you will compete for double your stake.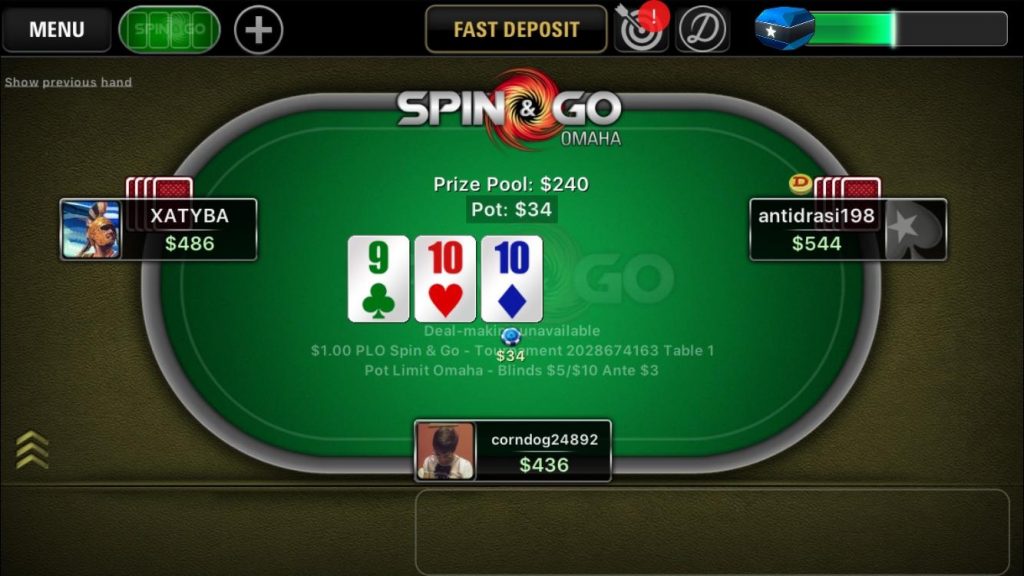 However, the prizes can get pretty heft in these games. A $1 Jackpot Sit & Go can have a top potential prize of $1,000. Even if you don't hit the big jackpot prizes, you will usually have a few shots at $4, $8, or $20 prizes that can give your fledgling bankroll a boost.
Satellites
Almost all poker sites offer micro-stakes satellites to larger poker tournaments. You will find these games starting at pennies and allowing you to win seats in larger satellites or even directly into the final event.
Step satellites are very popular and can start for as little as .01. Work your way up the ladder to win a seat into the final tournament, or even some cash prizes along the way.
bottom corner