top corner
North Dakota Online Poker Suffers Epic Loss in Senate
3002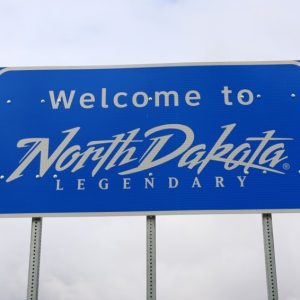 Back in 2005, North Dakota made its first attempt to legalize online poker. The attempt was ultimately unsuccessful and that was the last time the state attempted to legalize the activity. Recently, Rep. Jim Kasper made his second attempt to legalize online poker. This time around, his attempts fared worse as the ND Senate unanimously rejected the measure.
Senate Delivers Decisive Defeat for Online Poker Bill
Earlier this year, Rep. Jim Kasper submitted House Concurrent Resolution 3012. The measure sought to legalize online poker in the state. This marked the first time since 2005 that North Dakota has attempted to legalize the activity. The bill was trying to add a voter referendum to the 2022 general election for online poker.
Rep Kasper was the champion of the 2005 bill and went all out to try and get the activity legalized. He brought in various poker celebrities, including Greg Raymer, the 2004 WSOP Main Event champion. Ultimately, that bill failed to pass the Senate. Unfortunately, the same happened this time around.
North Dakota Senate flushes resolution to legalize online poker https://t.co/Jy4SOlxYE0

— Grand Forks Herald (@gfherald) March 31, 2021
Earlier this month, the ND Senate voted unanimously against the bill, voting 47-0 against. The Senate has long opposed any form of gambling expansion, so this vote was not a surprise. However, Rep. Kasper also oversold the matter.
Rep. Kasper Made Bold Claims for Online Poker
One thing that didn't help Rep. Kasper's case in selling this bill is his claims regarding revenue. He claimed that the state would get around $500 million in annual revenue from online poker. There's a major problem with this claim.
First, there are only around 765,000 people in North Dakota. That would require that every citizen contribute $653 a year. Reality shows that less than 5% of citizens would play online poker.
Next, online poker is nowhere near as lucrative as online casino games. We all know that online poker sites only make money through the rake and tournament fees. It isn't like casino games where there is a distinct house edge.
Sports Betting Failed But Shows Future Hope
Rep. Kasper also tried to get sports betting legalized in 2021. He filed House Concurrent Resolution 3032 to legalize sports betting in the state. While the bill failed in the Senate, it wasn't the monumental failure that online poker was.
The Senate voted 24-23 against the measure, just narrowly defeating the measure. This provides a bit of hope for future efforts to legalize sports betting. Again, this is not surprising considering most states are looking at sports betting legalization.
Our view: North Dakota lawmakers, just legalize sports betting, online poker already https://t.co/xBdRXapUe9

— Grand Forks Herald (@gfherald) April 3, 2021
Sports betting is going to the gateway for other forms of online gambling, including online poker. Once a state sees the revenue that sports betting brings, it will look to increase that revenue through other means. Generally, that is online casino gambling. Online poker usually is the bottom of the totem pole for gambling and usually gets grouped together with casino gambling.
For those wanting to see online poker in North Dakota, the reality is that you'll have to play the long game. Your best chance to get poker legal is to focus on sports betting. Once that is legal, then work on swaying lawmakers towards other forms of gambling.
Don't rely on an omnibus bill for online gambling. Lawmakers are already showing they are only willing to work with sports betting, so an omnibus bill will probably fail. Contact your lawmakers, particularly those that voted against sports betting, and let them know that you support expanded gambling in your state.
Expanded gambling as a market could eventually bring the types of revenue that Rep. Kasper is claiming, but that is expanded gambling as a whole. Focus on realistic expectations for the market and sell them on how gambling can benefit the state.
bottom corner