top corner
Online Poker Bills Considered in ND and IL
2896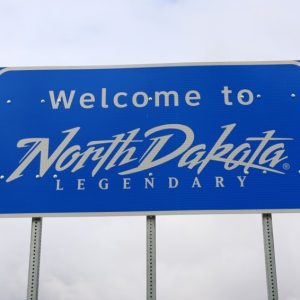 It looks as if 2021 may be the year we see some substantial growth in legalized online poker in the United States. Recently, we learned that two states are working toward that goal with one state looking to put the matter to a public vote.
Online poker bills have been filed in both North Dakota and Illinois. The North Dakota bill seeks to bring the matter to a public referendum while Illinois is looking to legalize online poker and online casino games.
Online Poker Bill Advances in North Dakota
Online poker may be coming to North Dakota in the near future, but it will have to pass a referendum vote to do so. Earlier this week, House Concurrent Resolution 3012 was passed in the House of Representatives. The bill had opposition but still passed 54-40. This bill is similar to what we saw in Nevada in that it only legalizes online poker.
The bill, if passed, will bring the matter to a referendum vote during the 2022 general election. Should the matter pass, online poker will be legal for anyone 21 and older. After paying a nominal licensing fee, operators will then pay 10% taxes on gross revenue.
The bill will legalize most forms of poker, including Texas Hold'em, Seven Card Stud, Omaha, and most Draw poker games. Lawmakers in the state have largely been against most gambling expansion, which was reflected in the vote.
It passed!@RepJimKasper's North Dakota bill supporting online poker needed 48 votes. 54 yea, 40 nay.

Citizens will now be asked a simple question – whether or not they want online poker in their state – during the next election.

If they do door will be open for online poker. pic.twitter.com/bBTWLVmO4o

— Chad Holloway (@ChadAHolloway) February 23, 2021
Knowing this, it is surprising that a separate sports betting bill drew greater support. House Concurrent Resolution 2032 managed to pass by a 70-24 vote. The bill will legalize sports betting in the state, which would be one of the largest expansions of gambling to date.
Looking at the two measures, we believe that there is a good chance that both will pass. It is interesting that online casino games were not included in either bill, but we should be happy that lawmakers were willing to budge this far.
Gambling Bill Filed in Illinois
Illinois took a more traditional path to online poker regulation. HB 3142 was recently filed by Rep. Bob Rita and the bill looks to regulated various forms of online casino gambling. Both online poker and online casino games will be legalized under this measure.
Per the terms of the bill, state casinos and racetracks can offer online gambling. Operators can offer up to three skins. Taxes are set at 12% of gross gaming revenue with operators paying a $500,000 licensing fee upfront. Also, 50% of all tax money will go to help schools in the state.
Online poker and casino is off the table in Indiana, but it just popped up in Illinois. Here's the details on that bill. https://t.co/OlTehTjr3l

— BettingUSA.com (@bettingusa_com) February 22, 2021
A promising proposition in this bill is the ability to enter into interstate compacts. Now that the appeal for the Federal Wire Act has been resolved, we expect to see states pursue this avenue with gambling legalization. This will allow for greater liquidity, which means more taxes for the state.
If this bill passes, emergency regulations will be enacted, meaning that regulations will be available in 90 days. Such an accelerated timeline means that online poker could launch by Fall 2021.
Out of the two states looking to legalize online poker, I give Illinois the edge in getting it passed this year. That's because the bill includes online casino games. The state already has legal online sports betting, and this is the natural progression for online gambling expansion.
North Dakota will likely pass sports betting with ease because it is the sexy choice for expanding online gambling. I am not convinced that online poker will pass through. If it makes it through the Senate, it still has a referendum vote to pass. Without online casino games as part of the bill, the bill may have a hard time getting people excited enough to vote it through.
bottom corner