top corner
Is Daniel Negreanu Still Good for Poker?
2609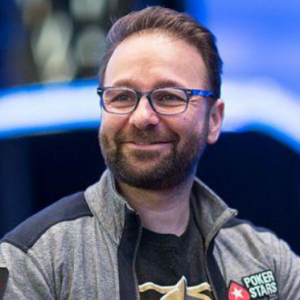 Daniel Negreanu is perhaps one of the best-known and most popular poker players in the world. Even people who are not poker fans know Negreanu. To the poker world, Negreanu has often been viewed as one of the premier ambassadors for the game. But then there is the other side of Negreanu.
The other side of Negreanu is the side that is largely swept under the rug by much of poker. This includes his vulgar outburst, his abusive language towards some poker players, including one former prominent female pro, and his controversial statements about poker. Some people have called him out but they are in the minority. That's one reason that Doug Polk's feud with Negreanu is so popular.
So today, we have to ask whether Daniel Negreanu is really good for poker or if the game should try and distance itself from the Poker Hall of Famer.
Recent Outbursts Reminiscent of Years Past
Negreanu has been in the news in recent months due to a couple of different outbursts. The first came during the 2020 WSOP Online where he went off on a player to the point of threatening physical violence. Some comments were even considered homophobic by some. This resulted in Negreanu getting his Twitch channel temporarily banned.
Around the same time, Negreanu went off on Norman Chad over comments made about Negreanu's outbursts. He called Chad a "dumb f***" and ranted about Chad's preachy nature. This was a video sponsored by GGPoker, which is not shining the best light on the site.
Daniel Negreanu FIRES SHOTS at Norman Chad! @GGPokerOfficial pic.twitter.com/HVOPyeGkY2

— Jeff Boski (@ICuRaRook) August 6, 2020
Negreanu's rants are reminiscent of things that he has said in the past. For example, remember back when he called Annie Duke a C**t? Yes, that has been a while ago, but those that have been around poker a while remember it well.
Negreanu has worked hard over the years to improve himself as a person, but these recent outbursts are sowing doubt into the minds of some about his true nature.
What Would Mike Sexton Think?
The recently departed Mike Sexton was easily poker's greatest ambassador and a poster child of how to treat both friends and foes at the poker table. One has to wonder what Sexton would think of these types of outbursts and the impact it would have on the game.
Knowing Mike as both a player and a member of the media, I would say that he would be appalled at Negreanu's antics. He would probably remind him of the impact his words and actions have an impact on how players perceive the game and even how they act.
Daniel Negreanu, Mike Sexton win big at American Poker Awards https://t.co/4a9Ew9p6Ct #sports pic.twitter.com/UaotnVWXou

— Michelle Morris (@WhazzupCAVS) March 1, 2016
Look at how some players acted at the poker tables in the early years after ESPN started broadcasting the WSOP. People went for theatrics to the point where WSOP officials had to start regulating celebrations. So what type of an impact is Negreanu having on players with his outbursts and his less than savory behavior?
Negreanu Can Still Be Good for Poker But He Needs to Care
Daniel Negreanu is starting to become a polarizing player. Fans either absolutely love him, or they can't stand him. That is a bit different than a few years ago. His demeanor has some to do with it. Every time has an outburst where he projects this "I don't give a damn" mentality, he turns off players and makes people wonder if he really is a great ambassador for poker.
When Negreanu is focusing on the positives of poker and being a positive influence, he has a tremendous impact on the game. He can draw in players in a way that few can, but he can just as quickly drive them away when he stops caring. He needs to care more.
There is too much negativity in the world and Negreanu does not need to add to that. Focus on the lessons learned at the Choice Center and work on being the best poker player and ambassador possible. That's the legacy we want to remember from Negreanu, not vulgar rants that drive people away from the game.
bottom corner