top corner
Mike Postle Saga Files Massive Libel Lawsuit
2592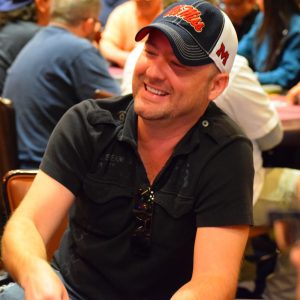 The Mike Postle saga is far from over. Over the weekend, it was revealed that Mike Postle has filed a libel lawsuit against numerous people in the poker world. Those people include GGPoker ambassador Daniel Negreanu, retired high stakes player Doug Polk, ESPN, and the initial whistleblower in this situation. Veronica Brill.
To show you where many stand in the poker world. Brill started a GoFundMe page to help her cover legal expenses. Her goal was quickly met and high stake pro and millionaire Bill Perkins even offered to foot some of her legal expenses.
Mike Postle Files Libel Lawsuit Against Titans of Poker World
Mike Postle appears to be looking for his pound of flesh from the poker world and has recently filed a lawsuit in California against numerous individuals and corporations in the poker world. He is filing a libel lawsuit against Daniel Negreanu, Todd Witteles, Joey Ingram, ESPN, PokerNews, Jonathan Little, Doug Polk, Upswing Poker, and Veronica Brill among others. Brill was the initial whistleblower for Postle's alleged cheating
This will be drowned out by the Trump news, but Mike Postle is suing me, @Angry_Polak, @ESPN, @Pokernews, @PhilGalfond, @haralabob, @BartHanson, @RealKidPoker, @JonathanLittle, @Joeingram1, and @DougPolkVids for defamation.

Suit is obviously frivolous and I will fight it. pic.twitter.com/JiZANp3mWH

— Todd Witteles (@ToddWitteles) October 2, 2020
Also listed in the lawsuit is John Does 1-1,000, meaning that Postle and his lawyers intend to sue anyone that made statements that Postle cheated in poker. The lawsuit is looking for damages related to slander, false light, trade libel, intentional infliction of emotional distress, and intentional interference with prospective economic advantage.
To date, nobody has produced any form of concrete evidence that he has cheated at the poker table. Numerous theories range from having an accomplice on the live broadcast team send him card information to using technology to send signals to Postle indicating player cards.
Veronica Brill Raises Over $25,000 For Legal Defenses
On Saturday, Veronica Brill announced that she has opened a GoFundMe page to cover legal expenses related to the lawsuit:
Hello Poker Community.
I have set up a gofundme to help cover my legal expenses.https://t.co/bX0VVfsSLz
If i raise enough i will consider taking on this law suit.
Any excessive money raised i will be donated towards @highhands89 's van
Help if you can, i very much appreciate it

— Veronica Brill (@Angry_Polak) October 3, 2020
It didn't take long for the poker world to chip in and shoot her over $20,000 in donations. Millionaire poker player Bill Perkins then chimed in with an offer of help:
I got the balance DM me

— Bill Perkins (Guy) (@bp22) October 3, 2020
Things then got interesting as Perkins stated:
I so wish I was the one being sued. Would have a discovery field day, casino, phones, meta data the whole nine plus more

— Bill Perkins (Guy) (@bp22) October 3, 2020
Someone then pointed out the obvious:
Bill, if you say the same things that others said , he could add you to his dumb lawsuit. But then you would get a chance to go ham? And if he doesnt add you ….. maybe he is scared ?

— TheBensBenz (@TBensbenz) October 3, 2020
Challenge Accepted:
I believe he cheated, I believe he had a hack of the live broadcast and help from inside. I belive phone messages which the carrier keeps will be consistent with those beliefs. Come at me!

— Bill Perkins (Guy) (@bp22) October 3, 2020
Regarding Brill's GoFundMe, it stands at over $26,000 raised at the time of this writing. She mentioned at one point that she thinks that it will take $50,000 to launch the type of defense she wants.
The amount of support given to Brill is very telling in terms of what many poker fans believe. Many believe that Postle is guilty based on investigations and videos produced by poker influencers like Joey Ingram. Again, there's no evidence showing that Postle has cheated and he has even been cleared of cheating in court.
What Happens From Here?
This saga is about to get very ugly and very messy in a hurry. With the initial charges against Postle dismissed and the lawsuit against Stones now settled, it is possible that Postle has a bit of the momentum. Again, without concrete evidence to back up the claims made by various individuals and companies, Postle may make things very miserable for those in his lawsuit.
This situation is a prime example of how precarious reporting on rumors and scandals can be in the poker world. Often, poker media members will report on rumors and circumstantial evidence as fact. This leaves people and companies open to libel suits.
It will be interesting to see if people like Bill Perkins will get involved and throw money at this issue to try and make it go away. Also, it will be interesting to see if Postle has the legal backing to force settlements out of those on the list. We will keep an eye on this story and provide updates when significant developments occur.
bottom corner