top corner
Isai Scheinberg Sentenced to Time Served
2573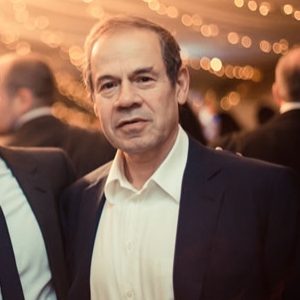 Public enemy #1 in the Black Friday saga has officially been "brought to justice." On Wednesday, Isai Scheinberg was officially sentenced in connection to operating an illegal online gambling business in the United States. He faced up to 5 years in prison and millions in fines.
What was ultimately his punishment? Time served and the equivalent of a buy-in for a high roller poker tournament.
Isai Scheinberg Fined $30,000
Most of you already know that Isai Scheinberg has been in custody since January. He returned to the United States and has been under house arrest since that time. Scheinberg had been at large for nearly a decade following the Black Friday indictments. Everyone on the list of defendants has already paid their fines or served their time.
With Scheinberg, many expected some form of major fine at least considering he represented the biggest player. His consistent dodging of authorities also was expected to play into a fine expected to be in the millions.
Isai Scheinberg sentenced to time served and a $30,000 fine from his indictment on Black Friday in 2011. https://t.co/WkPgR77CTC

(H/t to the person who DM'd me the story).

— Kevin Mathers (@Kevmath) September 23, 2020
On September 23rd, Judge Lewis A. Kaplan of the U.S. District Court for the Southern District of New York finally gave out Scheinberg's punishment. He sentenced him to time served and a $30,000 fine. This can't even be considered a slap on the wrist considering the amount of money Scheinberg is worth. However, his punishment is due to the way PokerStars handled Black Friday.
PokerStars Actions Played Major Role in Sentence
What ultimately led to the light sentence is the way that PokerStars handled Black Friday. Scheinberg's lawyer pointed out the good that PokerStars has done since Black Friday. Anyone that has followed the case knows that Full Tilt Poker stiffed players out of a combined $400 million worldwide. PokerStars bought Full Tilt Poker and then repaid the majority of players the money they were owed.
Then there was Absolute Poker and UB. They went bankrupt and didn't pay any players. Amazingly, PokerStars repaid those players as well as part of the company's settlement with the United States over Black Friday. AP and UB players had absolutely no shot of getting repaid otherwise.
Exclusive: Isai Scheinberg of @PokerStars Gets Time Served Sentence and $30,000 Fine From #SDNY Judge Lewis Kaplan In Socially Distanced Courtroom, Passport To Be Returned, Good Deeds Including To SDNY Arraignments Part Clerk Described https://t.co/1ZLBacaWMh pic.twitter.com/SXc5dkIs7m

— SDNYLIVE (@sdnylive) September 23, 2020
Scheinberg also read a statement in court that said that he will be haunted by the felony conviction for the rest of his life. All of this led to the Judge issuing the light sentence. Kaplan stated that "I don't condone what you did but the world is made of fallible people. It was a big mistake but should not ruin what remains of your life."
After the sentence, Scheinberg issued the following statement: "I am pleased that Judge Kaplan has determined today not to impose a prison sentence in my case. PokerStars played an important role in creating today's global regulated online poker industry by running an honest and transparent business that always treated its players fairly.
I am particularly proud that in 2011, when PokerStars exited the United States, all of its American players were made whole immediately. Indeed, PokerStars reimbursed millions of players who were owed funds from other online companies that could not or did not repay those players."
Next Stop for Scheinberg – The Poker Hall of Fame
With the charges of Black Friday now behind him, there's nothing stopping the WSOP from enshrining Isai Scheinberg into the Poker Hall of Fame. He is the one name that is the most notably absent. One can argue that he forever changed the poker landscape with PokerStars and many of today's players would not be playing without his influence.
It is well known that the WSOP has not given proper consideration to Scheinberg due to his legal troubles. With those behind him, there's no reasonable argument not to induct him. It is likely that we will see Scheinberg enshrined the next time that the Poker Hall of Fame inducts more members.
bottom corner