top corner
Isai Scheinberg a Plea Deal Away From Poker Hall of Fame
1939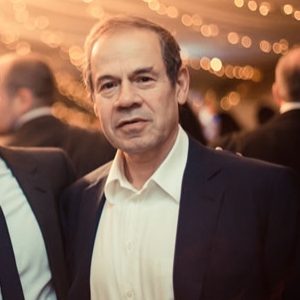 A story we never thought we'd cover actually broke over the weekend. PokerStars founder Isai Scheinberg actually returned to the United States and turned himself in to authorities. He will face charges related to Black Friday. According to Forbes, he has already struck a plea deal and we will discover the details of that deal in due course.
The question now is why did Scheinberg finally turn himself in after almost nine years? Also, will this mean that the Poker Hall of Fame will finally induct the PokerStars founder? Also, how much will this plea deal cost Scheinberg and will the DOJ look to make an example of him?
Why Did He Come Back?
Little has been reported on the reasons that Isai Scheinberg returned to the United States. However, according to various reports, the DOJ was working with Switzerland on extraditing the elder Scheinberg. It is unknown whether extradition would have actually happened, and it is likely Scheinberg could have successfully fought it.
However, it is possible that Scheinberg has decided to put this legal matter behind him. According to Forbes, it has been nearly two decades since he had stepped on US soil. It is possible that Scheinberg wanted to take that albatross off from around his neck. While he is widely praised as a visionary in online poker, his legal troubles sometimes prevent him from getting the accolades that he deserves.
Isai Scheinberg Surrender Ends 'Black Friday' Era https://t.co/NoFoXp3E0q

— Haley Hintze (@Haley_Hintze) January 27, 2020
Will the DOJ Make an Example of Scheinberg
In the past, there have been rumors that Scheinberg has been in talks with the DOJ about a plea deal, but nothing had materialized. It appears that his lawyers and DOJ attorneys finally came to an agreement that allows this matter to be put to rest.
Scheinberg has been considered as one of the primary defendants in this case outside and thus far had been the only one not prosecuted. As such, some have felt that the DOJ would make an example of him. With the amount of time that has passed and Scheinberg's advanced age, it is unlikely that he will see any prison time.
Isai Scheinberg was always the smartest person in the room, but would never say that. More importantly, he was the most honorable, generous, & loyal human I've ever known, period. I was proud & humbled to work for & with him.

I wish him a quick & fair settlement with the DoJ.

— Lee Jones (@leehjones) January 28, 2020
At worst, he may receive some token sentence to be served in a minimum-security federal prison. However, that is unlikely. What's more likely is that Scheinberg will face a steep fine in connection with Black Friday. Don't be surprised to see a fine as much as $50 million levied against him. This would give the DOJ their pound of flesh and give them the exclamation point on "Case Closed" for the matter.
Isai Scheinberg Will Be Inducted into the Poker Hall of Fame
The only reason that Isai Scheinberg has not been inducted into the Poker Hall of Fame is because of his legal troubles. If Caesars were not operating online casinos or online poker rooms in Nevada, Delaware, or New Jersey, this would not have mattered.
However, part of the reason that PokerStars became licensed in New Jersey is that the company had been sold and Isai Scheinberg no longer had anything to do with the company. Caesars putting Scheinberg into the Poker Hall of Fame would have raised some questions and may have put their license in jeopardy.
.@WSOP The fact that Isai Scheinberg isn't in the Hall of Fame greatly diminishes the HoF in my and many other professionals minds.

— Ryan Laplante🏳️‍🌈 (@Protentialmn) August 6, 2015
The resolution of those charges will open the door for the Poker Hall of Fame to finally induct Scheinberg, and I believe that will happen sooner rather than later. If the matter is resolved before the nomination process begins this summer, expect him to be inducted in 2020. Otherwise, he will be a lock for inductions in 2021.
There are few that can argue that Scheinberg doesn't deserve to be inducted. If not for PokerStars, the online poker landscape would look very different and it is questionable whether the Poker Boom would have happened at all. If anything, it would not have been as dramatic a boom. Scheinberg is the ultimate example of what a contributor should be and his induction into the Poker Hall of Fame is now just a matter of clearing up red tape.
bottom corner