top corner
New Jersey Enters into Online Poker Compact With Nevada and Delaware
68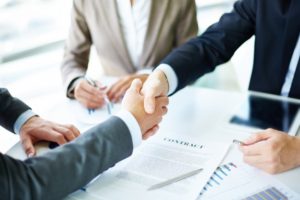 After years of inactivity in the US regulated online poker market, we finally saw some positive activity this past week. On Friday, New Jersey Governor Chris Christie announced that New Jersey will be entering into the interstate online poker market and has signed a compact to share player pools with Nevada and Delaware.
Surprise Announcement Will Be a Huge Boost to Liquidity in Nevada and Delaware
The announcement was made via press release on Friday stating that New Jersey residents will be able to play online against players in both Nevada and Delaware. The press release allows for all general iGaming to be shared, however Nevada only offers online poker presently.
Governor Christie was quoted in the press release stating, "New Jersey has been a pioneer in the development of authorized, regulated online gaming, which has been a budding success since its launch in late 2013.
Pooling players with Nevada and Delaware will enhance annual revenue growth, attract new consumers, and create opportunities for players and Internet gaming operators. This agreement marks the beginning of a new and exciting chapter for online gaming, and we look forward to working with our partners in Nevada and Delaware in this endeavor."
New Jersey Division of Gaming Enforcement Director David Rebuck also stated, "New Jersey stands prepared to approve a game offering for all three states as soon as an operator submits such a product for testing."
Due to the size of both Nevada and Delaware, the opportunity for growth has been extremely limited. This compact will give both states a much needed boost to online poker as players in both states will now have the opportunity to compete in games against players in New Jersey. This means more games, larger tournaments and more revenue for providers all around.
New Jersey will also benefit. Online poker struggles to crack $2 million in revenues each month and the increased player pool will certainly help the state to consistently move above that mark. It will also add revenues on the iGaming side as Delaware players will now have expanded options for slot games and other shared gaming.
New Jersey will easily set a new record for total revenue in 2017 and with the new changes, there's nowhere to go but up in 2018.
New Jersey to Likely Work With 888poker – PokerStars Will Be Odd Man Out
The only real "loser" in this new agreement will be PokerStars. PokerStars is effectively banned from operating in Nevada due to the bad actor clause in online poker regulation in the state. Delaware doesn't bolster enough of a population to make a partnership with them feasible, even if it were possible.
However, the interstate online poker network is presently powered by 888poker. 888 Holdings is the online gambling provider for Delaware, and odds are this will continue with the iGaming portion of the compact. WSOP.com presently shares player pools between Delaware and Nevada and the easiest way to add New Jersey would be to have them partner with WSOP.com NJ.
With the compact now official, expect all parties to expedite the process of launching an interstate site to include all three. Our estimates put that launch at sometime in the Spring 2018. This would be an ideal launch date as it gives time to acclimate everyone to the new system and allows the network to take advantage of the 2018 World Series of Poker season.
bottom corner