top corner
Indiana to Consider Online Poker Legalization
2796
Many of us were uncertain what 2021 would bring for online poker legalization in the United States. Fortunately, we already know about one state that is looking to legalize online poker. According to reports, Indiana will consider online poker in 2021.
Senator Jon Ford has been drafting a bill to legalize online gambling in Indiana. Initially, online poker was not included. However, by the time he filed S 417, online poker was part of the equation.
Online Poker Part of Online Gambling Bill
Three months ago, Senator Jon Ford released a draft of S 417, a bill that was to legalize online casino gambling in the Hoosier state. Fortunately, by the time he filed the bill this month, it now includes online poker.
The new bill will authorize the 14 casinos and racinos in Indiana to offer online casino games and online poker to its customers. It will cost operators $100,000 to apply for a license, followed by a $25,000 annual renewal fee.
The tax rate for online gambling will be 18% under the law. Of that, 3% of taxes will go to local governments while 3.3% will go toward providing gambling addiction services to problem gamblers.
Each of the casinos and racinos in the state will be allowed up to three skins, meaning there could be as many as 42 online gambling sites in the state.
The Indiana Gaming Commission will regulate online casino games and poker and Senator Ford believes that the state will receive between $65 and $80 million in tax revenue annually.
Sports Betting Likely the Reason Behind Gambling Bill
Why is Indiana now looking at legalizing online gambling? Sports betting. The state has enjoyed tremendous success with sports betting in 2020. Players bet more than $1.7 billion on various sports last year. Total taxes were $13 million.
According to Ford, "Everyone's pleasantly surprised with the success of sports wagering. A great percentage of revenue from sports wagering has come from online, so I think it pretty clearly shows the younger generation in Indiana really wants mobile gaming."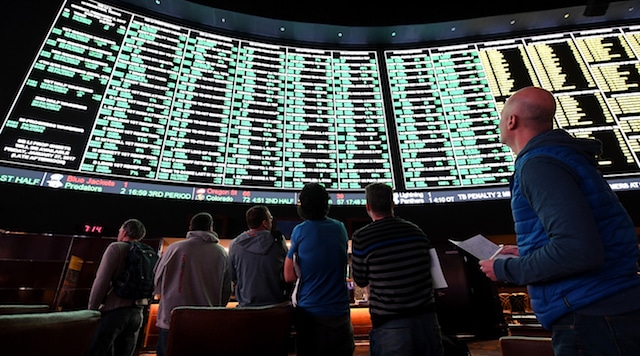 Mobile sports betting is a big part of the total picture for Indiana. Currently, approximately 78% of sports betting in the state is coming from mobile sportsbooks. With many players already betting on sports online, it will not be hard to convince some of them to wager on other activities.
Another consideration is that Michigan will soon launch online gambling and maybe even online poker. Both activities are legal and online casinos are expected to launch sometime before Spring. When this happens, Indiana may feel pressure to "keep up with the Joneses" and offer similar products to players.
Does This Bill Have a Shot?
The big question now is whether the bill has a legitimate shot of passing. The bill will start in the Rules and Legislative Procedure Committee and then begin the process toward becoming law. With the ongoing pandemic, it is hard to gauge whether the bill has a chance of passing this year or will get lost in the shuffle. However, with tax revenue needed by the state and additional revenue streams needed by casinos, this could be a way to help alleviate some of the problems caused by the pandemic.
The Indiana legislative session lasts until April 29th, so there is time for this bill to make its way to a vote. It will be interesting to see if there is enough support from lawmakers to get a vote for this bill. My prediction is that this bill will have a 50-50 shot of passing if the pandemic begins to wind down. If things begin to ramp up even more, it will probably get pushed back until 2022.
bottom corner