top corner
How Poker Players Can Improve Their Game During Self Quarantine
2053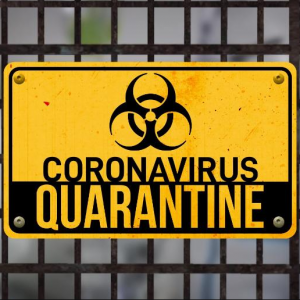 A lot of you are either self-quarantining or practicing social distancing due to the COVID-19 coronavirus. This is a wise move considering the spread of the virus worldwide. While this can be a bit of a frustrating time, you can take advantage of the downtime to help improve your poker game.
Today, we will give you some things you can do as a poker player to improve your game during this crisis.
Read a Poker Book
Chances are that most of you have poker books on your shelves that are collecting dust. Why not take some of this free time to read one of those books. If you have some strategy books, why not take to read it to improve your game?
Don't feel like taking the time to study? Why not read a poker biography. Mike Matusow, Doyle Brunson, Barry Greenstein, and others have fascinating books that have little to do with strategy and all about life as a gambler. Even Phil Hellmuth and Annie Duke have solid books that are worth the read.
Join a Training Site
Some of you are going to be at home extensively for weeks or even months. This gives you a lot of time to work on your game. Why not join a poker training site to improve your game? There are dozens of sites out there at various pricing points. You don't have to spend thousands to get solid poker training.
Did you know that you can access all of APT's past webinars on our site? Just click here https://t.co/iOZW8RZxIP #poker #pokerWebinars

— Adv. Poker Training (@pokertraining) March 13, 2020
In fact, you may want to stick with the less expensive training sites for a bit, especially if you're laid off from your normal job. Use the savings to keep your household expenses paid until you're back on the job.
Learn a New Poker Game
Ever wanted to learn PLO, Seven Card Stud, or Mixed Games? This is a great time to learn a new poker game. You can learn a new game by studying online, joining a poker training site, or even playing some free money poker at PokerStars.
We recommend focusing on one game to properly assimilate how to play. Learning multiple games at once may make it more difficult to learn quickly. If you're looking to become more of a mixed games player, we recommend starting with Stud variants. Otherwise, you'll probably want to learn games like PL Omaha or Short Deck Hold'em.
Play More Online Poker
Since you have some additional free time on your hands, you have more of an opportunity to play online poker. If you're in legal jurisdictions where you can play at partypoker or PokerStars, why not put in the time at the tables to improve your game.
$30 million will be guaranteed across the first ever @WPT online. Events spanning two weeks from May 10th-26th will take place on partypoker. Replicating a full WPT live festival, do not miss out on this! https://t.co/n7gNe7MZ3s pic.twitter.com/j8k8upAS5f

— partypoker (@partypoker) March 18, 2020
Otherwise, you can play at legal sites such as Global Poker. If a legal poker option is not possible, consider playing free money poker at PokerStars or other sites. While you won't win any money, you can work on some strategies.
Hold Home Poker Games
This last tip we urge you to exercise caution in performing. If you have a group of people you normally play poker with, you can consider holding some home poker games during this time. Make sure to establish some ground rules, such as nobody plays that is sick.
Control the number of people in your game and don't allow players you don't know. This way you don't risk infection. If you have a family, consider holding the game away from your family, such as in the basement.
If you hold a home poker game, why not take the time to learn some new games? Since this is an unscheduled game, have some fun with it and try to help your friends improve their game. Of course, you can always try and fleece them to help pay your expenses while under self-quarantine.
bottom corner