top corner
Bitcoin Smashes Through $40,000 – What's Next?
2788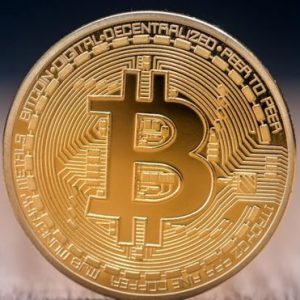 Years ago, you may remember several high-profile poker pros talking about investing in Bitcoin. You may also remember Doug Polk's crypto channel that earned him a lot of mainstream popularity. Anyone that got into Bitcoin and continued to HODL to this point is surely happy they listened.
On Friday, Bitcoin smashed the $40,000 mark and thus far is showing no signs of slowing down. This bull run is not just impacting Bitcoin but all cryptos as well. What does this mean for online poker players and what is the next move for HODLers?
Bitcoin Smashes Through $40,000
Anyone that is closely watching the price of Bitcoin has been screaming "I told you so" for the last six months. Bitcoin recovered all of its prior losses and is more than double its all-time high. On Friday, the coin established a new high after smashing through $40,000. At the time of this writing, Bitcoin hovers around $41,300.
Back during the early weeks and months of the pandemic, we saw Bitcoin rise due to fears surrounding the pandemic. However, in recent months there has been more than fear and speculation driving the prices. This time around, we are seeing a lot of institutions and mainstream investors buying into Bitcoin. They view the digital asset as a hedge against inflation and even a safer investment than gold.
https://twitter.com/shabbashh_/status/1347722529419350016
Some of the recent jumps in price are also due to the economic stimulus in the United States. There are many people using their $600 stimulus check to buy Bitcoin. Also, PayPal is now offering crypto purchases on its site. However, we don't recommend you buy BTC through PayPal as you are not allowed to transfer it to your personal wallet. It has to remain at PayPal.
Recent buying has helped BTC shoot up 40% in the early days of 2021 and the question now is whether BTC will jump to $100k or crash back down to lower levels.
What's Next for Bitcoin
The question on everyone's mind is where Bitcoin will go from here. There are many different theories out there but looking at what analysts are saying, it is much more likely that we will see a correction sometime in the near future.
When that will happen is anyone's guess, as is the level that Bitcoin will rise to. However, the number $50,000 is beginning to be thrown around by some analysts. The push to $50k seems to be the big buzz word right now, making one wonder whether $50,000 is the latest resistance point for the grandfather of crypto.
#Bitcoin is now the 14th largest currency in the world. pic.twitter.com/jLOydWKDgK

— Documenting Bitcoin 📄 (@DocumentBitcoin) January 8, 2021
How big of a correction will we see? The average consensus seems to be that Bitcoin will correct to between $15,000 and $20,000. Analysts seem to think that it is unlikely that we will see BTC drop below $10,000 again with others thinking that it is unlikely it will drop below $20k.
We tend to agree with this due to the reason behind the rise. Back around 2018, the drop in BTC price was because buyer speculation pumped up the price. This time, it is financial investors and other institutional buyers that are fueling the growth. This will likely lead to less of a correction.
How Should Online Poker Players React?
If you're an online poker player that already owns BTC, now could be a great time to start some profit-taking, especially if you got into BTC sub-$10,000. Some are arguing that you should take your profits now and get back in once BTC dips. This is not a bad move, particularly if you are seeing 2x or greater profits. Take your profit and reinvest those profits on the dip.
If you are playing Bitcoin poker at online poker sites, then the value of your winnings are much greater now than ever before. In fact, aggressive players that don't mind some swings may be in a better position over those who are paying attention to the value of BTC. It may open up some opportunities to grow your online poker BTC stash.
However, I do not recommend that you buy into BTC directly at the moment. With the inflated prices coupled with the dip that is inevitable, you are better off waiting to get into BTC. By my estimates, we should start to see a dip by March. As such, either HODL or sell. Don't buy until after the dip.
bottom corner