top corner
Ali Imsirovic Wins Two More Aria High Rollers
2987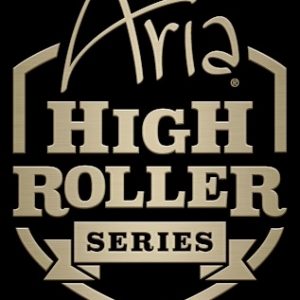 A new set of Aria High Rollers kicked off this past week at the Aria Resort & Casino in Las Vegas. Sean Perry and Ali Imsirovic both had a tremendous series. Perry cashed in every event with both him and Imsirovic managing to make it heads-up in three of four events. Imsirovic took down two of them while Perry won the other. Nick Petrangelo was the other winner during the series.
Nick Petrangelo Wins Opening Event for $126,980
The first of four Aria High Roller events kicked off on Wednesday with a $10k NL Hold'em event. A field of 44 players entered this one to create a prize pool of $440,000. The final seven players were paid in this event.
Barry Hutter and Joey Weissman basically score min-cashes while Sean Perry finished 5th. Sean Winter finished fourth for $44k while Alex Foxen finished third for $66,000.
Heads-up play in this one was between Brock Wilson and Nick Petrangelo. From the payouts, it appears that there was some sort of deal made. Ultimately, Petrangelo walked away the winner, earning $126,980. Wilson earned $119,420.
Sean Perry only finished 5th in this event, but little did he know that he was just starting an epic run for the weekend.
Sean Perry Wins $10k NL Event for $169,600
The second tournament in this series was a $10k NL Hold'em event ran last Thursday. This time, 53 players entered, creating a prize pool of $530,000. Barry Hutter again min-cashed, finishing 8th. Sergio Aido finished 7th while Thomas Winters finished 6th.
Alex Foxen made his second straight final table, this time finishing 5th for $42,400. Seth Davies finished 5th, earning $53,000. Sergi Reixach was the third-place finisher, earning $74,200.
Following victories from @seanmperry1 and Nick Petrangelo in the $10k buy-ins @aliImsirovic defeats Perry in back-to-back $25k buy-ins at @ARIAPoker High Roller Tournaments 🔥https://t.co/FNZ5b1GQW5

— PokerGO News (@PokerCentral) April 5, 2021
Then there was heads-up. Sean Perry faced off against Ali Imsirovic for the title. Instead of cutting a deal, the two played things out. For this battle, Imsirovic came up just short, earning $111,300. Perry took the title and $169,600.
This was Perry's first Aria High Roller victory and his first victory of any type since 2017.
Ali Imsirovic Wins $25k NL Hold'em High Roller
The first of two $25k High Rollers kicked off on Friday. A field of 31 turned out for this one, creating a $775,000 prize pool. Christopher Brewer managed to min-cash the event, earning $62,000 for a fifth-place finish. Nick Schulman finished 4th, earning $77,500. Cary Katz once again went deep in a high roller, and once again fell short. He finished 3rd for $124,000.
Won the Aria 25k for $310,000! pic.twitter.com/aiIVfyVmPA

— Ali (@aliImsirovic) April 3, 2021
Like on Thursday, heads-up was between Ali Imsirovic and Sean Perry. Once again, they played things out but the result was a bit different. Perry was the runner-up this time, earning $201,500. Imsirovic took down the title and $310,000 in prize money
Ali Imsirovic Wins Second Straight $25k High Roller
Saturday saw the final event of this set kick-off. This time it was another $25k High Roller. This time, there were 30 entries for a prize pool of $750,000. For the second straight day, Christopher Brewer min-cashed, earning $60,000. Seth Davies finished 4th for $75,000. David Stamm was the third-place finisher, earning $120,000.
For the third straight day, Ali Imsirovic and Sean Perry battled heads-up. The pair played things out and Imsirovic took the rubber match. Perry won $195,000 for his runner-up finish while Imsirovic earned $300,000 for his second straight victory.
BACK2BACK?? pic.twitter.com/FkY0ZbnKbO

— Ali (@aliImsirovic) April 4, 2021
You may remember that Imsirovic won two Aria High Roller events in February. This gives Imsirovic six Aria High Roller titles. If you include Poker Major titles played at the Aria, Imsirovic has 11 titles at the Aria.
While the fields in Aria High Rollers are not the largest in the world, they are among the most talented. The next slate of events has yet to be announced, but we will certainly bring you coverage once they play out.
bottom corner