top corner
There Will Be an Inductee into the 2020 Poker Hall of Fame
2680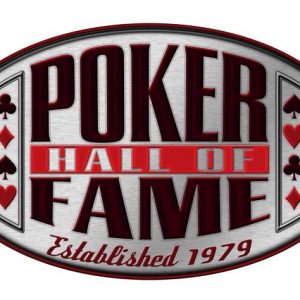 Since the live version of the 2020 WSOP was all but canceled, we assumed that the Poker Hall of Fame would not induct members either. Then the WSOP announced they will play a live-online hybrid of the 2020 WSOP Main Event. Yesterday, WSOP Executive Director Ty Stewart shared that there will be an inductee into the Poker Hall of Fame in 2020.
However, there will be a single inductee, and that person will be selected by their peers. Today, we will discuss this new revelation and who is on the likely short-list of candidates for the 2020 Poker Hall of Fame.
There Can Be Only One Inductee into the 2020 Poker Hall of Fame
PokerNews spoke with WSOP Executive Director Ty Stewart about the upcoming Main Event. During that conversation, they spoke about the Poker Hall of Fame. When asked if there will be a 2020 class, Stewart said that there would be a single inductee. He told PokerNews that the WSOP is going to "return to the tradition of one inductee per year, voted in by their peers.
Stewart then said that details on this would be revealed in the near future. He didn't elaborate any further, so we don't know if peers mean only living members of the Poker Hall of Fame or also a panel of media and poker professionals like there have been in the past.
Just one inductee for the Poker Hall of Fame in 2020? Hopefully that is a one-off for the pandemic. Otherwise, that's rediculous.

— James Guill (@compncards) November 17, 2020
Excluding the Fans From the Process a Bad Idea
One thing I don't like about this announcement is poker fans will have no voice in the selection of the next Poker Hall of Fame member. In the past, fans were able to make nominations on who they feel was deserving to be on the list of finalists. While this has resulted in some questionable finalists, including Tom Dwan, I feel that it is still good to include them.
I don't like going back to just voting in Hall of Fame members based on peer votes as this can tend to be more biased. Having the vote open to a panel of media and poker industry professionals as well gives the voting a bit more legitimacy than just allowing the Hall of Famers to select the members.
Also, I hope that Stewart is not serious about just inducting a single member each year going forward. Hopefully, this is a one-off thing for the pandemic. There are so many deserving poker players and industry contributors that should be in the Poker Hall of Fame, we could induct three each year and still have a waiting list.
Who is On the Short List for 2020 Induction?
Below is my list of potential candidates for the 2020 Poker Hall of Fame. I will only list 5 potential candidates since only one person is getting in this year.
Isai Scheinberg – The PokerStars founder has finally settled his Black Friday charges. Most feel he should already be in the Poker Hall of Fame.
David Chiu – Chiu is one of the most respected players amongst poker pros. He has a resume going back decades and is one of the best all-time players not already in the Hall of Fame.
Ted Forrest – Another old school pro that is popular amongst those already in the Hall of Fame. He has multiple WSOP bracelets and was one of the most feared cash game pros for years.
Antonio Esfandiari – Antonio has played the highest stakes in both cash games and tournaments. The winner of the first Big One for One Drop, he will always get consideration.
Chris Ferguson – Not a popular choice by poker fans, Chris has the resume for the Poker Hall of Fame. A former WSOP Main Event champion and a well-liked pro, his induction will probably only happen if it's done by his peers only.
In the end, I have a feeling that the vote will either be Ted Forrest or Isai Scheinberg. If the vote is only done by living HOF members, Forrest will win. If media and industry members are included, Scheinberg gets in. Once the official announcement regarding HOF voting is made, we can give you a better prediction. For now, I would put money on Ted Forrest.
bottom corner