top corner
Bovada Poker Bonuses and Promotions for 2023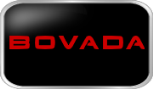 Bovada Poker is not as driven by bonuses and promotions as other big poker rooms. Bovada Poker is known for softer play and their rather small bonus program means they just don't have the same number of players as a giant like PokerStars.com. Still, Bovada Poker offers something the big boys don't - an instant bonus tied to your first deposit, and the ability to earn up to an additional $1,000 via a 100% first deposit match.
Bovada First Deposit Bonus
Bovada Poker offers a pretty big deposit match bonus – Their 110% Poker Sign-up Bonus is good for as much as $1,100. It works a little differently than other poker first deposit bonuses. You make your first deposit and get an instant 10% bonus with the possibility of earning a 100% match over the next 60 days.
Earning Your Bovada Poker Bonus
You earn your first deposit bonus by accruing points awarded during real-money poker play. Every ten points you earn equals $1 of your bonus, and bonuses are paid out $10 at a time. Earn 500 points and you get $50 worth of bonus money, and on and on. Because the Bovada Poker 2023 first deposit bonus is worth 110%, you can actually earn $1,100 if you earn 10,000 poker points in the first 60 days -- $100 instant bonus on a $1,000 deposit, plus an additional $1,000 for earning poker points.
The trick is to earn that number of points in just two months. Bovada's competition gives their customers a little longer to earn their bonus money, usually three or four months, so their bonus period is relatively short. Remember that your bonus is paid out the day after you earn the points.
Bovada Poker Points
Bovada Poker gives you 50 poker points just for signing up. Just like with the first deposit bonus, you don't have to enter any special codes or anything. Simply signing up earns you an instant cash bonus as well as 50 points toward earning the rest of your bonus money.
There are three other ways to earn Bovada Poker Points. When you play in tournaments, you receive three points for every $1 you pay in tournament fees. Contributing to a raked pot in ring games also earns you points based on the size of the pot (just like other rake calculations). The final way to earn points is simply by playing in real money games. For every sixty minutes that you play in cash games, you earn one point. This last category of points earning is limited to 500 points for every calendar month. Considering 500 hours of online poker only leaves room for a couple minutes' sleep a day, you're probably in no danger of maxing out that way.
To earn poker points on a raked hand, you have to contribute at least $0.05 in rake. Depending on how much you contribute, you could earn between 0.1 and 1 points per hand. Contribute more than $1 in rake, you earn a point. Contribute between $0.05 and $0.20, you earn .1 points.
What can you do with your Bovada points? Like other poker rooms, you can exchange them for merch, buy-ins at tournaments, and Bovada offers a "points for cash" program that is similar to rakeback. In this program, every 100 PTS (Bovada's shorthand for their points system) equals $1 of real money for your poker account.
Other Bovada Poker Bonuses
You can earn double poker points at Bovada Poker by reaching a total of 2,000 points in any one calendar month. Once you've earned 2,000 points, your PTS total will be doubled. It's like putting free money in your Bovada Poker account.
Unfortunately, Bovada Poker isn't offering a reload bonus in 2023, so any money you earn from your first deposit bonus is your last big chance to earn a ton of bonus money in one go.
Bovada Poker's bonuses and promotions are meager compared to other poker rooms, but they do offer some bonuses that other sites don't, like their Bad Beat bonus that pays you up to $1,000 when you lose with a high full house against a four of a kind. Their first deposit 100% match bonus is bigger than other sites, but without reload bonuses or free tickets to freerolls for signing up, they can't compete against the bonus programs available with their competition.
bottom corner