top corner
Why Professional Poker May Not Be the Best Career Choice
1651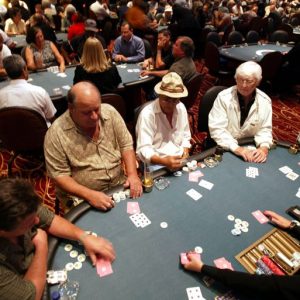 It's no secret that poker games are tougher than they have ever been. Back around the time of the Poker Boom, the game was monumentally profitable and it was not uncommon to hear of poker pros that had dropped out of college or abandoned their previous life to play poker full time.
Nowadays, you don't hear of those stories as frequently and some are beginning to wonder whether poker is the best career choice. Today we will look at some reasons why professional poker may not be the best career choice.
Opportunities May Be Limited in Your Area
Depending on your location, your opportunities for profitable poker may be limited. For example, if you live in a state such as Virginia, you have to go out of state to play at a live poker room. Furthermore, online poker is not legal in the state and your only option is to play at unregulated websites.
Poker players making serious money at online poker are generally playing overseas as PokerStars, partypoker, or other international sites. Many of the successful live cash game player either spend significant time or have moved to areas like Las Vegas where there's easy access.
Few Are Long-Term Profitable at Poker Tournaments
If you're a poker tournament player, you may have dreams of traveling the world and playing in the largest events. While this is a great dream, the reality is that the majority of tournament poker players are lifetime losing players.
To be profitable at poker tournaments, you have to be consistently making final tables or binking big events. For many players, wins are few and far between. Even the best tournament players will go long stretches where they don't even sniff a top-three finish.
Include the cost of traveling and the buy-ins for all the events you bust without cashing in, and tournament poker can be a money pit.
Most Poker Pros Have Other Interests
If you pay attention closely to poker pros that are in the game more than a few years, you will see they have other interests in and outside of poker. Some have sponsorships deals with online poker rooms or casinos. Others are poker coaches or conduct poker training courses. A few are invested in bitcoin and other cryptocurrencies. Some operate various businesses.
The point is that some poker pros diversify and do not get all of their income exclusively from playing poker.
Many Poker Players Have Backers
A number of poker players end up having to enlist backers in order to play poker regularly. This may be to reduce costs, reduce variance, or because a player doesn't have the bankroll to support a game.
Unfortunately, many players turn to backing rather than improve their bankroll management or because they think it is a normal part of the game. However, what happens when the money dries up or backers choose to quit backing you?
Even Successful Players Don't Stick With the Game
You don't see successful poker players stick with poker like they used to. Pros like Phil Hellmuth and Daniel Negreanu are rare. Instead, you see more players like Fedor Holz and Justin Bonomo that decide to step away from professional poker after a time.
If they have put together incredible runs like Bonomo, they can "retire" from poker and live comfortably for the rest of their lives. However, there are many that are forced to leave the game because they cannot turn a profit consistently or they are on a downswing where they can no longer afford to play.
Have a Backup Plan
While this may sound like your parents talking, it is a good idea to have a backup plan for what to do if poker doesn't work out. If you're pursuing a college degree, continue doing so in order to have the best shot at a career after poker.
For those that have other interests outside of poker, continue pursuing them. Players such as Phil Gordon and Annie Duke left poker to run successful businesses. Pursuing other interest may help augment your poker income while you're still playing and give you a lifeline after you're done with the game.
bottom corner