top corner
Why Hendon Mob Isn't the Definitive Guide to Determine Poker Prowess
1090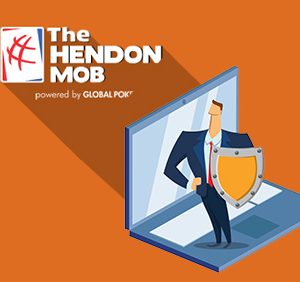 Too often I will hear tournament players talking at a poker table discussing their prowess in the game and one of the bars used to measure success is the amount of money one has on their Hendon Mob profile.
Back in the day, there were two main databases for online poker earnings, Hendon Mob and PokerPages. I personally remember when I had my first cash listed on PokerPages and how I felt that I had "arrived" as a live tournament player.
However, what many people fail to realize is that the amount of money listed on Hendon Mob, or any poker database is not truly indicative on one's poker ability or even if they are a winning player. Here are a few reasons why looking at one's Hendon Mob profile is not a true gauge for one's poker ability.
Hendon Mob Only Reports Money Earned
The first thing to realize about Hendon Mob is that it only reports money won in poker tournaments. A great example is that of Daniel Negreanu. Prior to the 2018 World Series of Poker, he won over $3 million in the Super High Roller Bowl. This is naturally a very impressive score and one that added to his career earnings.
Negreanu presently sits second on the All-Time Money List with $39.83 million in earnings, but it doesn't report on the losses that he's experienced. For example, after winning over $3 million at the Super High Roller Bowl, Negreanu proceeded to lose over $1.3 million during the 2018 World Series of Poker. Those losses are not reflected in his lifetime earnings.
That's the case for all players. A poker pro that plays a large WSOP schedule may end up losing $100k during the summer, but it is the $15k in cashes that Hendon Mob reports.
Many Smaller Tournaments Are Not Reported
While the Hendon Mob is the most comprehensive database of poker tournament information in the world, it is by no ways complete. There are many smaller tournaments around the country whose results are not reports.
For example, daily tournaments from most casinos are not reported to Hendon Mob because tournament organizers often don't bother keeping track of who won or cashed in an event. Speaking from personal experience, I probably have about a dozen final table in smaller NL Hold'em events around the country along with one win, but they aren't on Hendon Mob. By looking at my profile, it looks like I never played in NL tournaments.
Pre-Boom Information is Largely Unavailable
Outside of the World Series of Poker and select larger events, most poker tournament information prior to 2003 is unavailable. Nobody bothered to keep records for the majority of tournaments, and there was no reason to.
After the Poker Boom, poker players and fans wanted the recognition attached to cashing in events and casinos and poker rooms started submitting information on a consistent basis. However, most old school poker pros have limited information on their profiles pre-2003, largely skewing lifetime earnings.
There Are Additional Costs to Playing Tournament Poker
So you won $1,000 in a poker tournament off of a $500 buy-in. So you made a $500 profit right? No so fast. Are you factoring other expenses into those earnings? How much did it cost you to get to the poker event? If you had to travel to the tournament, did you pay for a hotel room? What about food, drinks, and other incidental expenses.
Unless someone is keeping track of these expenses for tax purposes, most don't factor the cost of playing in tournaments into their profit and losses.
Past Performance Does Not Indicate Future Performance
How many times have you watched an episode of the World Poker Tour of the World Series of Poker and wonder whatever happened to certain players? They may have massive Hendon Mob earnings but have dropped off the face of the planet.
Just because someone has some impressive scores on their Hendon Mob, that doesn't mean they are going to perform better in future tournaments, especially if their results are older. Hendon Mob results don't factor in whether a player was just running well or if they were only successful because the game was a lot easier in one area or another.
Again, speaking from personal experience, I can tell you that I have tournament cashes all over the US, but Hendon Mob only shows cashes in Las Vegas and in California. Does that mean I suck everywhere else? No. With the exception of Atlantic City, most of my tournament play in other areas were smaller events that weren't reported.
Also, too often I see players use past performance as a selling point on trying to get staked for future events. Now if you have a consistent track record that's reflected in Hendon Mob, great! But if you haven't cashed for a couple of years in major events, then you don't really have any footing to stand on.
Hendon Mob is a great database for general tracking and as a brag board, but it isn't the definitive source for determining one's prowess in poker.
bottom corner