top corner
West Virginia to Consider iGaming Regulation in 2019
1037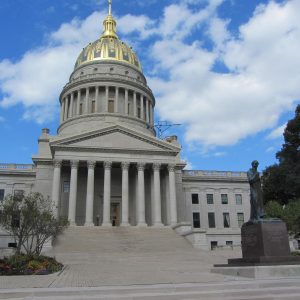 Not surprisingly, West Virginia has already thrown their hat into the ring for regulated online poker in 2019. According to a report from Online Poker Report, West Virginia Representative Shawn Fluharty has submitted a bill to regulate online gambling. If passed, West Virginia would become the fifth state to regulate online poker and the fourth to regulate both online poker and general casino gambling.
Is the Third Time the Charm?
On Wednesday, Rep. Fluharty filed HB 2178 to regulate online poker and online gambling in the state. This is the third time that the Mountaineer State has attempted to regulate the activities. The bill is relatively straightforward and would give the state's five casinos the ability to offer online gambling to those physically in the state.
Under the bill, the West Virginia Lottery Commission would oversee online gambling in the state. They already oversee sports betting, so this would be a natural progression, much like you see in Delaware.
If a casino wishes to get a license, they must apply and pay a $50,000 licensing fee along with a 14 percent tax on gross gaming revenue. Once the law is passed, casinos will be able to apply for a license after 90 days.
A similar bill was filed last year but was done a bit too late for it to gain any traction. Also, West Virginia was like many other states and focused almost entirely on sports betting. Now that sports betting is legal and live in the state, lawmakers can focus on regulating other forms of gambling.
Bill Has a Solid Chance of Passing
Last year, I projected that West Virginia would be one of the states "likely to regulate online gambling" provided that the legislature decided to pursue it. The primary reasoning is that online gambling is a viable companion to sports betting and since the state has passed one, the other would be a bit easier to move through the chambers.
West Virginia will also have to face the reality that New Jersey, Delaware, and Pennsylvania all have online gambling and New Jersey has proven that citizens will embrace online gambling if offered. Michigan nearly joined the regulated market if not for the veto from outgoing Governor Rick Snyder.
Sports betting is already legal and the Lottery has facilities in place to oversee it. It would not take much to expand their powers to oversee online poker and online gambling. The additional tax revenues from the activities would certainly be welcomed by the state.
The biggest thing that regulating online gambling would do is put West Virginia ahead of the curve of other states. Since they presently don't have a bad actor clause in the bill, PokerStars would be able to enter the state and operate as both a gambling and sports betting provider. Add on the potential additional revenues from interstate networks for online poker, and this seems like a win-win situation for the state.
At this point, I would put the chances of West Virginia passing online gambling regulation at about 75%. This is more than just wishful thinking, but more of an observation based on the state's progression towards legalized online gambling. By the summer, don't be surprised to see West Virginia become the fifth state in the US to regulate online poker.
I'll also make this statement. If West Virginia does not regulate online gambling this year, then we may see zero progress towards online gambling regulation. The caveat would be if Michigan is able to get the votes necessary to push through their proposal again. At this point, I don't see New York as a viable candidate and other states that would be under consideration will likely pursue legalized sports betting over general iGaming regulation.
bottom corner