top corner
Trueteller Leads All High Stakes Online Pros Through October
124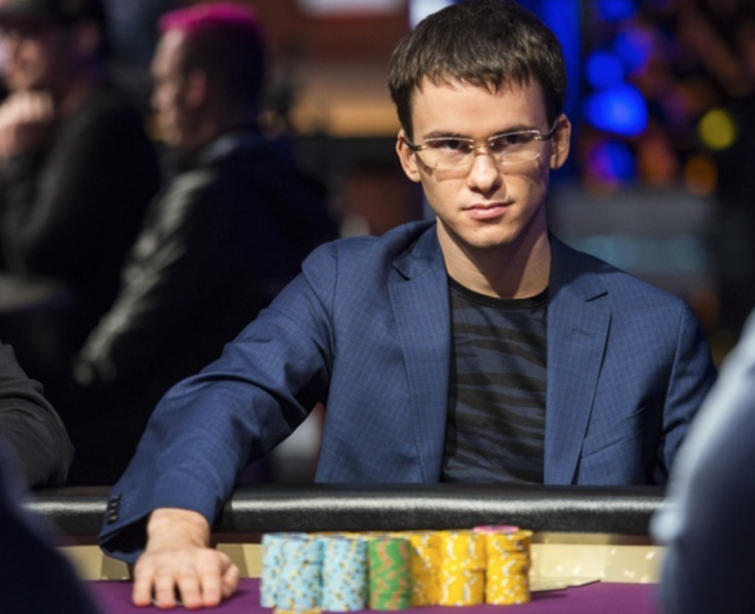 High stakes cash game action has been fast and furious in 2017 and the annual cash game title is coming down to the wire. Through November 8, 'Trueteller' leads all players for most money won in 2017 while three other players have won well over $1 million.
Adversely, several players are down over half a million this year with 'Lrslzk' having dropped over $1 million thus far.
Trueteller, BERRI SWEET and Isildur1 Among Players Over $1 Million in Earnings
Most years, we already have a good idea who will finish as the biggest winner in high stakes action. This year, there are four players that still have a realistic shot at taking the cash game title.
The present overall leader is Timofy Kuznetsov, aka 'Trueteller.' Trueteller is presently up $1.63 million through November 8 and has almost a $200k lead on the next closest opponent. He's been hovering at or above the $1 million mark in earnings since mid-may. In mid to late-September, Trueteller increased his earnings by 1/3. His high mark was $1.72 million in early October and he's tread water since that point.
'BERRI SWEET' is presently second overall with $1.43 million. He's been on a nice run since early May, winning $1.3 million in that time. He is largely credited with helping to force the legendary Dani Stern (Ansky451 / supernova9) into retirement after taking him for well over $300k this year.
'Isildur1' (Viktor Blom) is presently 3rd overall in 2017 with $1.31 million in earnings. He went on a monster tear online while most of the poker world was at the 2017 World Series of Poker, winning $1.75 million. His high point of the year was on July 24 when he hit $1.93 million, but he's slid a bit since then. Knowing Blom, his bankroll could go in either direction. He could crack the $2 million mark by the end of the year or lose it all. Time will tell.
The only other player presently with more than $1 million in earnings this year is Carlo van Ravenswoud, aka 'Ravenswood13.' He started the year off on a upswing of nearly $800k before dropping half of that back by late July. Since that time, he's steadily built his roll and is presently at $1.16 million. He likely will have to go on quite the tear to win the cash game title, but a few missteps by the leaders over the next few weeks may open the door for him to sneak in.
Lrslzk Leads All Losers After Dropping $1.22 Million
Poker is all about balance. There have to be winners as well as losers and there are several big names that are seriously in the red this year.
Sami Kelopuro, aka 'Lrslzk', is presently high stakes poker's biggest loser online in 2017 after dropping $1.22 million. He's been on a huge downswing since late September, down over $800,000 in that time. WSOP season was not kind to Kelopuro. He was up over $144k on the year prior to WSOP season. By the time the Main Event was completed, he was down over $728k.
Besides Kelopuro, there are four other players with $500,000 or more in losses so far in 2017. The recently retired Dani 'supernova9' Stern is down $777,373 this year. Next on the list is '8superpoker' who is down $696,140.
Bill Perkins, aka 'GASTRADER' has dropped $517,020 this year, but we doubt he's going to miss that money too much. Finally, 'ImagineKing' is down $504,913.
Lrslzk likely will be the only player to finish down over $1 million this year, but with over 7 weeks left in 2017, anything can happen.
Note that the above stats are based on figured collected from Highstakesdb.com and don't reflect any players that have chosen to exclude themselves from tracking.
bottom corner