top corner
Tinian Governor Signs iGaming Bill into Law
41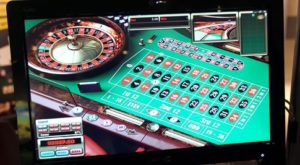 While the majority of the poker community has been focused on iGaming regulatory efforts in states like Pennsylvania and New York, an island in a US territory has now legalized online gambling.
According to an article from Marianas Variety, Northern Mariana Islands Governor Ralph Torres has signed a measure that will legalize online gambling on the island of Tinian. This technically makes Tinian the fourth US locality to regulate online gambling.
Casinos May Offer Online Gambling
The bill essentially amends the Tinian Casino Gaming Control Act of 1989 and permits licensed casinos on the island of Tinian to offer online gambling. Casinos that offer online gambling must have a hotel of at least 300 rooms in order to offer iGaming.
Why such an unusual restriction? Tinian iGaming will be ring-fenced, meaning that they must use geolocation technology to restrict gambling "within intra-island borders of the Second Senatorial District." Essentially, only those on Tinian will be able to gamble online.
In addition, the bill calls for casinos to pay a license fee of $500,000 per year along with a $300,000 fee to operate the casino. This is in addition to the Casino and internet gambling revenue taxes.
Casinos do have the option of paying a flat $2 million annual fee for a license and would be exempt from the Casino tax. They would still be taxed the internet gambling revenue tax rate.
But There's a Catch
While the regulation of iGaming for Tinian is positive news, there is a catch. Presently, none of the casinos on the island have a 300 room hotel necessary to offer iGaming.
That could change sometime in the future. The Alter City Group has a casino resort in development on the island with construction slated to begin in Q2 of 2018.
In addition, this new bill could potentially spark other development from the casinos on the island. However, until the conditions under the new bill are met, iGaming will not commence on the island.
Online Poker Legal But Not Operational – For Now
The signing of this new bill is a positive development of iGaming regulation in the United States, even if it comes in a region that cannot take advantage of it. For now, players in Tinian will have to continue waiting for a casino to move forward with hotel developments and then hope they decide that iGaming is worth pursuing.
There's no mention of any interstate or international agreements in the bill, so unless there's a change in the near future, online poker in Tinian will be a local affair only.
It is unfortunate that a small US territory that most Americans have never heard of has made the step that most US states have not. Online gambling regulation will provide a safe and secure platform for those that love poker and other casino games while providing much needed tax revenue to the states.
However, most states are too busy with petty arguments over matters that either don't apply to iGaming or they are stuck holding outdated opinions that are mostly based in fallacy.
bottom corner