top corner
Pro Gavin Smith Passes Away at 50
1042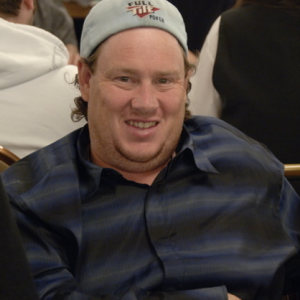 Poker unexpectedly lost one of its most colorful characters on Monday. WSOP and WPT champion Gavin Smith died in his sleep on Monday, shocking the poker community. He was 50.
Smith Crushed the Games While Having Fun
Gavin Smith wasn't an internet whiz kid like many that rose to prominence in the modern game. Smith learned to play poker from his father and didn't even turn pro in the game until 26. Smith's career started before the poker boom with some of his earliest wins in at Foxwoods, including a Stud 8 or Better title at the 2000 World Poker Finals.
Smith's first significant poker score came at the 2005 Mirage Poker Showdown. He first took down a $2k preliminary event for $155k, easily the largest score of his poker career to that point. A few days later, he took down the Main Event of the Mirage Poker Showdown for his first World Poker Tour title and $1.12 million. Later that year, Smith finished third in the Main Event of the Doyle Brunson North American Poker Championship, leading to him being crowned as World Poker Tour Player of the Year.
From that point, Smith became a staple of many poker shows and the circuit. He was famous for his fun party demeanor that often included massive consumption of alcohol. He was the ultimate poker drinking buddy at the table – except that you often ended up losing your stack to him.
Surprisingly, Smith's only WSOP bracelet victory came at the 2010 WSOP when he took down the $2,500 Limit/NL Hold'em Event. That ended up being his last significant poker title. However, Smith still performed well at the tables, making numerous final table appearances. Smith finished his career with a respectable $6.3 million in live tournament earnings.
Poker Community Comes Out in Support
Gavin Smith was a beloved member of the poker community with many poker pros coming out in support of Smith after the announcement of his passing.
Very saddened by the passing of Gavin Smith. I was just asking about him last month. I can confirm that I had over 50 but less than 1000 drinks with Gavin and each one was a blast, he made sure of it. Cheers to you mate 🥃 #rip

— Joe Hachem (@JosephHachem) January 16, 2019
You were LOVED OleGSmith!! We are setting up a charity poker tourney in Phoenix on Super Bowl weekend: 100% of the proceeds will go to Gavin Smiths two sons through a trust. Meanwhile, here is a go fund me page for his kids: https://t.co/bYgNxAXABr #RIPGavin

— phil_hellmuth (@phil_hellmuth) January 15, 2019
Gavin Smith, WPT & WSOP champion, was one of the most fun & beloved players in poker history on & off the felt. His laugh was infectious. RIP Gavin. https://t.co/2Yw7xDxVJb

— Mike Sexton (@Mike_partypoker) January 15, 2019
Gavin Smith was one of the more authentic human beings I'd ever met.

Rest In Peace my friend… pic.twitter.com/8sUlQhSxvS

— Daniel Negreanu (@RealKidPoker) January 15, 2019
My heart aches today. Gavin Smith once misplaced 15k in the back seat of my car after a nite of drinkin. The next morn I look and find it. I go return it to him in his hotel room,he's shirtless and says to me,"Tell me I'm not one of the sexiest mfs you've ever seen"?#RIPmyFriend

— LP (@LouProcopio) January 15, 2019
If you have been in poker for the last 15 years you most likely had a story to tell about Gavin Smith. @olegsmith was usually the biggest personality in the room. Popular, gregarious, and generous to most who knew him and always went out of his way to be a friend. #RIPGavin pic.twitter.com/7tvbA6Zuh2

— Matt Savage (@SavagePoker) January 15, 2019
One of the saddest parts of this story is that Smith had recently received sole custody of his children. While we do not know the exact nature of his financial situation, poker pro Josh Arieh has setup a GoFundMe account that will benefit his children. All of the money raised by the page will go towards a trust for his children and will assist in helping his kids have the best life possible. Details surrounding the cause of Smith's death have yet to be made public
I did not know Gavin Smith personally, but I covered him on multiple occasions at the World Series of Poker. He was definitely a character you could not miss at the tables. He was typically one of the rowdiest players (in a good way) and one that was there to try and get the party started. He was one player who tried to make the game fun and left a lasting positive impact on those that played with him.
Stories like this remind us that poker is merely a game that is played by individuals that have a life outside of the game. The reality of life is that we are all mortal and at some point, we will pass from this life. Although Smith certainly has his share of problems with alcohol in the past, he was genuinely loved by those that knew him and he is a personality that will be sorely missed in poker. If you can afford to do so and are moved to do so, consider donating to his GoFundMe to help his children. If anything, it will help to serve as a memorial for one of the most fun-loving players in the game.
bottom corner