top corner
Poker's All-Time Money List is Not a Good Gauge for Poker Greatness
1497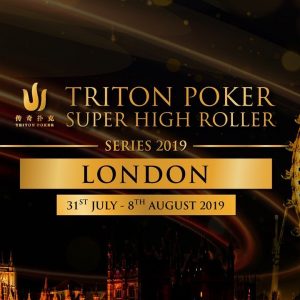 In case you missed it, the richest poker tournament in poker history is currently underway at Triton Super High Roller Series in London. The event is being called the Triton Million – A Helping Hand for Charity and features a £1 million buy-in with £50,000 going to charity. As such over £7 million was raised for charity.
The event drew a crazy field of 54 entries, both pro and "recreational" players to create a £54 million prize pool. First place will go home with £19 million, or over $23.1 million US. Second place will take home over $14.19 million US.
A couple of big names, particularly Bryn Kenney and Stephen Chidwick as I write this article, and if either one were to win, suddenly they are the new #1 on Poker's All-Time Money List. Such a massive prize begs a question that's been debated for a while.
Can we consider the All-Time Money List a gauge of measuring poker greatness? If not, what alternative do we use to determine the game's greatest players?
High Roller Have Forever Skewed the Money List
This argument has been raging for years now, at least amongst those that care about such a thing. With so many events out there awarding seven figures or more every year, the money list is unnaturally skewed by those that perform well in high roller tournaments.
Look at the current #1 atop the list. Justin Bonomo had a meteoric rise to the top of the money list in 2018 thanks to earning over $25.4 million in high roller events. He has $45 million in earnings, with $37 million coming since 2015.
If you look at the top 20 of the All-Time Money List, every player but two have been regulars on the high stakes circuit. Phil Hellmuth and Antonio Esfandiari have both earned big scores in high roller events, but they are not playing in numerous high rollers like the rest on the list.
Erik Seidel reinvented himself in high roller events, as has Daniel Negreanu in recent years. If you want to get atop the list, you have no choice to play in high roller events.
Money List Does Not Account for Expenses
One thing I have given Daniel Negreanu credit for in recent years is his willingness to share the true cost of poker with his fans. Up until last year, Negreanu had been on a years-long losing streak in poker tournaments, but you wouldn't know that because he was posting million in earnings.
Last year, Negreanu finished in the black, but only because of a second-place run in the 2018 Super High Roller Bowl. He's likely to post a winning year again this year, but only because of a big score at the 2019 WSOP in the $100k High Roller.
Most pros at high roller event stakes are posting $25k or more several times a month. Almost all are backed in some form or another and are playing for a small portion of their own action. A majority of those playing at those insane stakes are actually losing money when you compare expenses against earnings, and that's including those making million every year.
The money list doesn't take this into consideration and if you calculated true earnings rather than "tournament cashes," the money list would look very different.
What's the Alternative?
So if the All-Time Money List is skewed, then how do we determine greatness amongst players? For starters, we should start looking closer at the number of major titles they are taking down as opposed to random High Roller tournaments that have small fields.
We give lip service to the WSOP and their champions, but after the series is over, we largely only talk about the Main Event winner or the occasional big money winner at the series. Otherwise, many WSOP champions are largely overlooked or forgotten.
The same for World Poker Tour champions. Can you tell me how many people have won WPT titles this year without looking it up? Of course you can't, because we forget about the random WPT champion unless they are a big name.
Hendon Mob has multiple versions of the All-Time Money List, and while that is helpful to filter out the High Roller champions, it still can be skewed. We need to take a look and come up with a new way to evaluate and honor poker greatness than a list that only considers cashes and overlooks the mountain of losses and debt that poker players at that level incur.
bottom corner