top corner
Poker Masters Moved Online to Partypoker
2059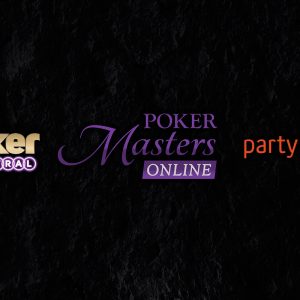 As you may already know, the COVID-19 coronavirus is wreaking havoc on the poker world. All of Las Vegas has shut down while various events around the world have either shut down or have been postponed. 
Poker Central has decided to take an alternative path for the Poker Masters. Rather than canceling it or delaying it indefinitely, they have instead moved it online. Poker Masters Online will not run from April 12 through 26 at partypoker.com. The series will feature 30 events and still award the coveted Poker Masters Purple Jacket.
Poker Masters Online Features 30 Events
 The 2020 Poker Masters is now the Poker Masters Online. It will feature 30 events featuring NL Hold'em and PL Omaha. Events will range from $10,300 in buy-ins up to the $51,000 buy-in Main Event on April 26th.
Overall, the series will feature $15.25 million in total guarantees. Partypoker Managing Director Tom Waters spoke on the series, stating, "We are pleased to be able to give players the chance to continue doing what they love and play the tournament in an online format.
partypoker and @PokerCentral announce the debut of The Poker Masters Online, consisting of 30 high-roller events taking place from April 12-26th.with over $15m guaranteed across the Online festival. See https://t.co/zspj2sXodO pic.twitter.com/WlzopbfTMJ

— partypoker (@partypoker) March 19, 2020
"The Poker Masters brand carries significant weight in the poker community and we believe this innovative online format will be appealing for fans and players alike."
Sam Simmons, Poker Central President, also spoke on the series, stating, "We know partypoker is the right landing spot for our tournament brand to evolve into a new format. We value this partnership as a way to bring the poker community together in these uncertain times."
Poker Masters Purple Jacket to Be Awarded Along With $50,000
Like the live version of Poker Masters, players will earn points toward the Poker Masters Championship. It will award the Poker Masters Purple Jacket and a $50,000 prize. Considering that players from around the world will be able to login to partypoker and play, it will be interesting to see if a well-known high roller takes the Purple Jacket or if an online superstar will rise up and take the title.
Below is a complete schedule of the upcoming series, straight from PokerCentral.com:
| | | | | | |
| --- | --- | --- | --- | --- | --- |
| Date | Time US EDT | Time UK | Event | Guarantee | Buy-in |
| Sun 12-Apr-20 | 13:00 | 18:00 | Poker Masters #01: $500K Gtd [NLH, 8-Max] |  $500,000 | $ 10,300 |
| Sun 12-Apr-20 | 16:00 | 21:00 | Poker Masters #02: $250K Gtd [NLH, 6-Max] |  $250,000 | $ 10,300 |
| Mon 13-Apr-20 | 13:00 | 18:00 | Poker Masters #03: $500K Gtd [NLH, 8-Max] |  $500,000 | $ 10,300 |
| Mon 13-Apr-20 | 16:00 | 21:00 | Poker Masters #04: $250K Gtd [NLH, 6-Max] |  $250,000 | $ 10,300 |
| Tue 14-Apr-20 | 13:00 | 18:00 | Poker Masters #05: $500K Gtd [PLO, 6-Max] |  $500,000 | $ 10,300 |
| Tue 14-Apr-20 | 16:00 | 21:00 | Poker Masters #06: $250K Gtd [NLH, 6-Max] |  $250,000 | $ 10,300 |
| Wed 15-Apr-20 | 13:00 | 18:00 | Poker Masters #07: $500K Gtd [NLH, 8-Max] |  $500,000 | $ 10,300 |
| Wed 15-Apr-20 | 16:00 | 21:00 | Poker Masters #08: $250K Gtd [NLH, 6-Max] |  $250,000 | $ 10,300 |
| Thu 16-Apr-20 | 13:00 | 18:00 | Poker Masters #09: $500K Gtd [NLH, 8-Max] |  $500,000 | $ 10,300 |
| Thu 16-Apr-20 | 16:00 | 21:00 | Poker Masters #10: $250K Gtd [NLH, 6-Max] |  $250,000 | $ 10,300 |
| Fri 17-Apr-20 | 13:00 | 18:00 | Poker Masters #11: $500K Gtd [PLO, 6-Max] |  $500,000 | $ 10,300 |
| Fri 17-Apr-20 | 16:00 | 21:00 | Poker Masters #12: $250K Gtd [NLH, 6-Max] |  $250,000 | $ 10,300 |
| Sat 18-Apr-20 | 13:00 | 18:00 | Poker Masters #13: $500K Gtd [NLH, 8-Max] |  $500,000 | $ 10,300 |
| Sat 18-Apr-20 | 16:00 | 21:00 | Poker Masters #14: $250K Gtd [NLH, 6-Max] |  $250,000 | $ 10,300 |
| Sun 19-Apr-20 | 13:00 | 18:00 | Poker Masters #15: $500K Gtd [NLH, 8-Max] |  $500,000 | $ 10,300 |
| Sun 19-Apr-20 | 16:00 | 21:00 | Poker Masters #16: $250K Gtd [NLH, 6-Max] |  $250,000 | $ 10,300 |
| Mon 20-Apr-20 | 13:00 | 18:00 | Poker Masters #17: $500K Gtd [PLO, 6-Max] |  $500,000 | $ 10,300 |
| Mon 20-Apr-20 | 16:00 | 21:00 | Poker Masters #18: $250K Gtd [NLH, 6-Max] |  $250,000 | $ 10,300 |
| Tue 21-Apr-20 | 13:00 | 18:00 | Poker Masters #19: $1M Gtd [NLH, 8-Max] |  $1,000,000 | $ 25,500 |
| Tue 21-Apr-20 | 16:00 | 21:00 | Poker Masters #20: $250K Gtd [NLH, 6-Max] |  $250,000 | $ 10,300 |
| Wed 22-Apr-20 | 13:00 | 18:00 | Poker Masters #21: $1M Gtd [NLH, 8-Max] |  $1,000,000 | $ 25,500 |
| Wed 22-Apr-20 | 16:00 | 21:00 | Poker Masters #22: $250K Gtd [NLH, 6-Max] |  $250,000 | $ 10,300 |
| Thu 23-Apr-20 | 13:00 | 18:00 | Poker Masters #23: $1M Gtd [PLO, 6-Max] |  $1,000,000 | $ 25,500 |
| Thu 23-Apr-20 | 16:00 | 21:00 | Poker Masters #24: $250K Gtd [NLH, 6-Max] |  $250,000 | $ 10,300 |
| Fri 24-Apr-20 | 13:00 | 18:00 | Poker Masters #25: $1M Gtd [NLH, 8-Max] |  $1,000,000 | $ 25,500 |
| Fri 24-Apr-20 | 16:00 | 21:00 | Poker Masters #26: $250K Gtd [NLH, 6-Max] |  $250,000 | $ 10,300 |
| Sat 25-Apr-20 | 13:00 | 18:00 | Poker Masters #27: $1M Gtd [NLH, 8-Max] |  $1,000,000 | $ 25,500 |
| Sat 25-Apr-20 | 16:00 | 21:00 | Poker Masters #28: $250K Gtd [NLH, 6-Max] |  $250,000 | $ 10,300 |
| Sun 26-Apr-20 | 13:00 | 18:00 | Poker Masters #29: $2M Gtd [NLH, 8-Max, MAIN EVENT] |  $2,000,000 | $ 51,000 |
| Sun 26-Apr-20 | 16:00 | 21:00 | Poker Masters #30: $250K Gtd [NLH, 6-Max] |  $250,000 | $ 10,300 |
bottom corner