top corner
Phil Ivey No Longer in Top 10 of Poker All-Time Money List
1142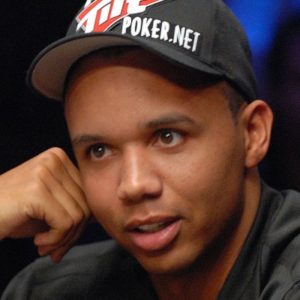 We all know about the epic exploits of Phil Ivey in the poker world. Post-Boom, Ivey was one of the most popular players in the world and is still considered by many to be the best player in the history of the game. He even sat atop Poker's All-Time Money List for a time as tournament poker's top earner.
However, in recent years, Ivey has been a relative non-factor and has been steadily sliding down the rankings. Now, Ivey has slipped out of the top 10 entirely and is currently 12th on the All-Time Money List.
The question now is whether Ivey can be a factor in the poker world, or has he tarnished his legacy to the point where he will never be a viable factor in the future.
Ivey No Longer in Top 10 on All-Time Money List
Over the last couple of years, Phil Ivey has been steadily sliding down the top 10 on Poker's All-Time Money List and recently completely dropped out of the top 10. Ivey has career earnings of $26.26 million and is now 12 on the All-Time Money List. He still ranks #1 on the New Jersey list, despite not having lived there in decades.
Prior to 2018, Ivey had been largely uninvolved in the tournament poker world. He made a return in May of last year to win a Short Deck event at the Triton Super High Roller Bowl Jeju and then finished 3rd in an HK$ 1M Short Deck.
Ivey then played at the 2018 World Series of Poker and just missed out on the final table of the $50k Poker Player's Championship, finishing 9th. He cashed in two other events, including a 547th place finish in the 2018 WSOP Main Event.
Since that time, Ivey has yet again gone on sabbatical from tournament poker, due at least in part to his ongoing legal issues surrounding an edge-sorting scandal at the Borgata in Atlantic City. Recently, Borgata was given permission to try and seize assets of Ivey's in Nevada in order to recoup a $10 million judgment awarded over the edge-sorting scandal.
There's been little to indicate that Ivey will be returning to tournament poker and with authorities closing in on his U.S. assets, it may be a while until we see him again at the tables.
How Does Recent Inactivity Impact His Legacy
The question that's been flatted at least more than once in recent years is how his inactivity impacts his overall legacy. A couple of years back, he was inducted into the Poker Hall of Fame and they didn't even bother to have a ceremony for his induction. A mere announcement during the WSOP Main Event final table was the only was it was "celebrated."
Ivey may still play in cash games around the world, but as far as tournaments go, there is no way we can even consider him one of the greatest players in the world any longer. While he performed well in a handful of tournaments, it's hard to judge him against a growing list of players who he has either never played against or have been getting better at the game as he's not played much tournament poker.
It's a bit surprising that we don't see Ivey at more international events since he is known for wanting to play the highest stakes, but has largely been uninvolved in the explosion of the Super High Roller tournaments.
The best thing for Ivey right now is to put the edge-sorting saga behind him so he can move forward with his life. It isn't that he isn't capable of playing poker at a high level as he is in his middle 40s and has consistently proven he has a high poker IQ. If he were to come back to the game and put in the time necessary to catch up with the game as it is presently, there's no reason he can't rise back up to the elite level in poker once again.
bottom corner