top corner
Pennsylvania to Become Fourth US State to Regulate Online Poker
90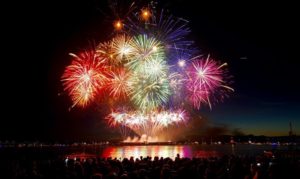 Pennsylvania has used their "one time" and it actually hit. The state is now poised to become fourth state in the United States to offer regulated online poker and gambling after both the House and Senate passed an online gambling package to help fund the state budget.
The bill is now heading to the desk of Governor Tom Wolf who is expected to sign the bill. This passage will be a game changer for the regulated online poker market and could begin a trend of states passing iGaming legislation.
Senate and House Both Pass iGaming Bill
In two days, online gambling went from an somewhat unlikely proposition to a bill awaiting final approval. On Wednesday, the Pennsylvania Senate fast-tracked H 271. First, an amended version of the bill passed out of the Senate Rules Committee by a vote of 17-1 and moved to the main floor.
Shortly afterwards, the full senate voted in favor of the bill 31-19. The fast tracking of the bill may have come due to two factors. The first being a proposed borrowing plan by the Governor to fund next year's fiscal budget. The other factor is that the issue of Video Gaming Terminals (VGTs) were largely reduced in the bill, reducing overall opposition to the bill.
The bill then moved to the Pennsylvania House who debated the bill but stopped short of voting on it. They then revisited the bill on Thursday and promptly passed it by a vote of 109-72. This victory moves the bill to the desk of Governor Tom Wolf.
Gov. Wolf is expected to sign the measure, which means that online poker and gambling will be legal in the state. They will become the fourth state to do so behind New Jersey, Delaware and Nevada.
Bill Great for Poker and Table Games – Not So Much for Slots
The bill will regulate multiple online gambling products including daily fantasy sports, online lottery tickets, tablet gambling, online poker, online table games and online slots. There is also procedures for sports betting regulation, but that is pending legalization at the federal level.
Overall, the bill is very favorable for online poker and table games with both being taxed at just 16%. However, fans of video slots may find limited options online as the state plans to tax online casinos at the live casino rate of 54% for online slots. There's concern that this will make online slots prohibitive and may reduce the amount of potential expected revenue by PA casinos.
What to Expect Moving Forward
Now that it is likely that online gambling will be legalized in PA, players must now wait for lawmakers and regulators to cut through the red tape associated with launching iGaming. Regulations must be drawn up and approved and then casinos must apply for and receive licenses. Afterwards, the casinos will have to bring the sites online for testing and eventual launch.
What does this mean? This mean that we might be still a year or more away from seeing the first live bet taken by online poker sites online. Figure approximately 6 months to draw up regulations and issue licenses and then up to another 6 months to actually get games online.
Should this process drag out at all, it may be 2019 before the first live games go online. At this point, it is merely a matter when and not if online poker will go online.
What Will This Mean for the US Regulated iPoker Market
Pennsylvania regulating online poker and gambling will likely be a game changer for the industry. Now that there are two larger markets offering online poker, the prospect of an interstate online poker network becomes an attractive option, as does general iGaming partnerships.
For online poker, we could see up to two interstate networks from PA. The first likely being a partnership of some type with 888 Holdings between Nevada, Delaware, New Jersey and PA. The other network will probably feature a partnership between PokerStars in NJ and PA. There's nothing preventing PokerStars from entering PA and should that happen, it makes perfect sense for PokerStars to offer combined player pools from those states.
Next, expect other states to start serious considerations for online gambling regulation now that PA has joined the ranks of regulated states. West Virginia lawmaker Shawn Fluharty stated that the state must act this session to join the ranks of regulated states or be "left in the dust" of other states.
States such as Illinois, Massachusetts, Michigan and California have debated the issue unsuccessfully so far but this could change with the PA passage. It is entirely possible we could see 3 to 5 states regulate iGaming in the next 3 years.
Regardless, there's a lot of positive momentum for online gambling regulation in the United States and the next year will bring many new options for players in regulated states.
bottom corner