top corner
Pennsylvania Regulator Tells iGaming Licensees to Bring iGaming Intrastate
1049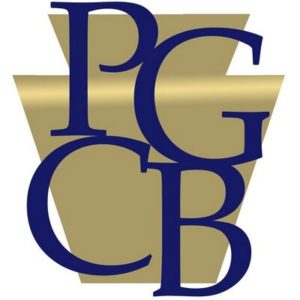 When the US Department of Justice released a memo earlier this week reversing the 2011 memo regarding the Wire Act, we knew that there would be consequences. It already appears that one state is taking extra measures to comply with the Wire Act.
According to a report from Online Poker Report, the Pennsylvania Gaming Control Board has told it's licensees that they must comply with the new opinion from the DOJ. In addition, it appears that the new memo has answered the question as to whether Pennsylvania will seek to join the interstate online poker network.
Pennsylvania iGaming Must be Intrastate Only
PGCG Director Kevin O'Toole sent a letter to the online gaming licensees on Friday that instructed them that they must comply with the letter of law as now interpreted by the new Wire Act opinion. In case you did not already know, the DOJ has stated that the Wire Act now applies to all forms of online gambling, not just sports betting as per the 2011 opinion.
In the opinion, O'Toole instructs licensees that all internet gaming and transmission of data must be conducted entirely intrastate. This is to comply with the new interpretation of the Wire Act. Per a follow-up memo, all businesses have 90 days to comply with the new interpretation. PA licensees have until April 15, 2019, to comply or may be subject to enforcement.
O'Toole also took a proactive step to ensure that PA stays in compliance and requested that licensees contact him within the next 30 days to provide plans on how they plan to comply with the new interpretation of the Wire Act.
Sportsbooks Already Being Impacted
As expected, anyone that is already operating sportsbooks in Pennsylvania will need to take steps in the next 90 days to bring their operations into compliance. One of the first steps is ensuring that gaming servers are all located in PA.
PA regulations allow for data servers to be located in other states but since the Wire Act has been reinterpreted, that provision is no longer valid. It will also impact other facets of the business, including payment processing. In other words, all processes for sportsbooks must be transferred back into the state.
Interstate Online Poker is Likely a Non-Starter
One thing that you can guarantee from this recent letter is that Pennsylvania will not be participating in any form of interstate online poker network. The new DOJ interpretation prohibits transmitting of all online gambling data across state lines, which would effectively make the interstate online poker network illegal.
This is not as big of a deal for PA as it will be for Nevada, Delaware, and New Jersey since they are already involved in the interstate network. However, the loss of this potential revenue stream will certainly impact casinos as they decide whether to move forward with online poker in the coming months. We wouldn't be surprised if some license holders decide to abandon their online poker licenses, at least until the Wire Act saga plays out.
Pennsylvania Will Be Interesting Case Study for Other States
The only positive that we can glean from these recent changes is that Pennsylvania could become the new template for other states that may move forward with online gambling regulation following the new Wire Act opinion.
While we assume that some states will hold off on pursuing iGaming regulation while the Wire Act drama plays out, some may decide to move forward. How Pennsylvania proceeds with launching their iGaming sites may become the blueprint for other states that decide to gamble with intrastate online gambling. The next three month will be a very interesting time in the history of iGaming regulation in the United States.
bottom corner