top corner
Pennsylvania Online Gaming All But Dead in 2017
47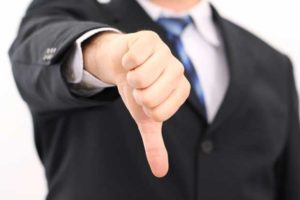 It appears that online poker regulatory efforts in Pennsylvania are all but dead now according to various reports. As has been the case for much of this year, several empty promised yet again have fallen apart and it appears that lawmakers are still at an impasse over the budget. In addition, it appears that Governor Tom Wolf has come up with his own plan to keep the state government running for the next year, all but guaranteeing that iPoker won't happen this year.
Budget Bill Falls Apart – Again
According to numerous reports, State House Republicans were going to reveal a budget package that would help to fill a $2 billion shortfall in the state budget. But like other promises of a budget compromise, this one did not happen.
As reported by CBS Philly, a proposed increase in the state hotel tax and debate over a severance tax on Marcellus Shale natural gas drillers ended up stalling the process. Lawmakers in both the House and Senate are now on recess until October 16. However, Governor Tom Wolf is tired of waiting and announced his own plan on how to fund the state budget.
Governor Announces Plan to Patch Budget
The Sacramento Bee reported on Gov. Wolf's plan to eliminate the budget deficit following lawmaker attempts to balance the budget. He plans to borrow against profits from PA's liquor system.
After revealing his plans, the Governor spoke out against the repeated failures by lawmakers to balance the budget. He stated, "Too many Republicans in the Legislature are more focused on the 2018 elections than on helping Pennsylvania succeed.
They'd rather see me fail than Pennsylvania succeed. They'd rather protect special interests, they'd rather protect lobbyists and campaign donors than do the right thing. I'm not going to play their games anymore, so I'm drawing a line in the sand."
The PA Liquor Control Board also issued a statement that they haven't spoken with the Governor about a proposal for borrowing money but they are willing to cooperate on the matter. Gov. Wolf stated that he would be moving immediately to start procedures.
Granted, lawmakers could still negotiate for another deal prior to the Governor reaching an borrowing agreement but with recent developments, such compromise seems far fetched.
Online Gambling All But Dead for 2017
At this point, it would seem that online gambling regulation in Pennsylvania is all but dead for 2017. While a gambling expansion bill hasn't officially been shelved, the urgency of the measure is lessened should Gov. Wolf move forward with his borrowing plan.
Online gambling, including online poker, is supposed to provide over $100 million to the state budget, but it has to be regulated by the state. This has not happened due in part to unresolved issues regarding Virtual Gaming Terminals. If the Governor enacts his borrowing plan, it is entirely feasible that lawmakers simply wait until next year to pursue online gambling.
However, it that happens, the odds for iGaming passing may take another bump due to it being an election year. Failing to come to an agreement by the end of the 2017 legislative year may result in inaction by the state until as late as 2019.
bottom corner