top corner
What to Expect if P2P Transfers Are Banned in Online Poker
P2p Transfers Banned In Poker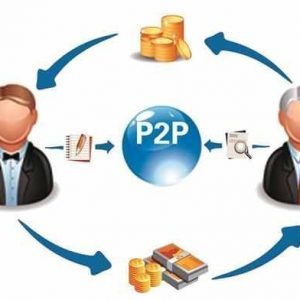 In case you haven't been paying attention to the daily happenings over at partypoker, the site quit allowing person to person transfers, aka P2P transfers, back in July. This was met with resistance from some players and some believed this would begin an industry-wide change.
Other sites have yet to follow, but some believe that it is just a matter of time before PokerStars, 888, and other sites quit allowing P2P transfers. Here some of the things you can expect to see if P2P transfers go away.
Less Traffic at Higher Stakes
While it isn't spoken about often, the reality of the high stakes world is that there is a lot of money being lent between high stakes poker players. It is easier for high stakes players to get someone to lend them $75k on PokerStars than going through the process of procuring funds and depositing them.
If P2P transfers go away, then you can expect some reduction in traffic in high stakes poker cash games. When someone busts, they will have to wait to get more funds online before they can play. The overall traffic hit will be negligible to the site, but it will be a huge deal to those wanting to rail nosebleed poker games.
Less Online Staking
A lot of online poker staking is done through P2P transfers. I know that I've personally staked players by sending them funds through PokerStars or the now-defunct Full Tilt Poker. P2P transfers were easy ways to stake players and get paid when they happened to win.
Are you aware how many players play staked? ITs very inconvenient to move money onto sites sometimes, and also will force you to keep alot on so you dont have to put it back on. Also if im broke and want a friend to put me up i cant simply do that . horrible to not allow it

— Mark LaPiana (@HeyItsMark275) July 17, 2020
Now, the process of staking players will have to revert to standard payments or backers will have to use third-party sites to back poker players.
More Difficulty in Depositing
Depending on your location, you may have trouble getting money onto an online poker site. Not everyone wants to fool with Bitcoin and standard methods of deposit may not work. P2P can help these players as they get someone they know to send them some money on the site.
I used to do this a lot with a fellow poker media member. He would pay me on Paypal and I'd send him money through P2P. It wasn't huge amounts, but it was easier to go through me than try and find another way to fund his account.
More Difficulty in Moving Money Off Poker Sites
One way that poker players moved money off of online poker sites was through P2P transfers. I've done this myself. Once, I had about $3,000 on a site and couldn't withdraw it because the funds were sent to me from another player. I had not played enough on the site and customer support would not allow me to cash out.
No p2p transfers already make it hard for people to play.

This will make it impossible to play more than a few tables, really not sure what party are trying to do.

— groothedegen (@groothedegen) July 16, 2020
Instead, I ended up moving money to other players through P2P and had them pay me through Paypal or other means. Fortunately, I knew a couple of minor pros that needed a grand or so each and was able to move the money.
Some players have trouble cashing out for a myriad of reasons, including having recently moved to another country that no longer allows playing on the website. P2P transfers are sometimes the only way to get money off of the poker room. If that goes away, their money may be stuck on the site indefinitely.
Potential Rise of Fraudulent Poker Rooms
If P2P goes away on most major online poker sites, you can almost guarantee that secondary and fraudulent sites will pop up and allow them. They will draw traffic from those desperate to use the P2P system to fund their accounts. Unfortunately, there is a good chance they will never be able to cash out and their money will be lost.
Should P2P go the way of the dinosaur, hopefully alternative methods will rise to help players move funds on and off of online poker rooms. For now, partypoker is the only major site discontinuing P2P, but who knows what the future holds.
bottom corner