top corner
Online Poker Carveout in the World in Australia
13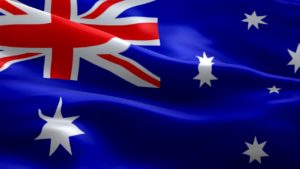 Online poker players in Australia received the worst possible news last month when it was announced that a ban on all forms of online gambling was passed. The amendment bill changed Australia's Interactive Gambling Amendment (IGA) to ban all forms of internet gambling, including online poker.
That ban went into effect last week and al major iPoker operators have pulled out of the region. However, now it appears that online poker may get a second chance thanks to a clause in the amended IGA and the diligent work of one the game's biggest supporter in the legislature.
Online Poker Carveout in the Works
Prior to the passing of the IGA amendment bill last month, Liberal Democratic Party Senator David Leyonhjelm attempted to insert an exemption that would allow online poker in Australia. Unfortunately, that clause was struck down and iPoker was banned along with all other forms of iGaming.
After the bill's passage, Leyonhjelm has continued to advocate for online poker and now is seeking to take advantage of the only potential lifeline in the bill. According to the amendment bill, the only way a company can offer online gambling in Australia is if it is licensed by an Australian authority. At present, such an authority does not exist.
Leyonhjelm recently announced that a particular coalition within the Australian government is "favorably disposed" to reforms that would exempt iPoker from the IGA. He also revealed that he was contacted by Communications Minister Mitch Fifield who shared that his agency has been tasked to begin preliminary work on the feasibility of providing iPoker licenses to onshore providers.
What that would mean is that any company willing to provide online poker services from within Australian borders would become eligible to receive a license. This is akin to what is currently being done in regulated states in the United States.
In order for a company to operate online poker in the United States, they must be partnered with a casino or the lottery in Delaware. Also, their servers must physically be located in the state they are serving.
What this means is that Australia would likely be ring-fenced. Players will likely not be able to access ROW players on PokerStars, 888 or partypoker. Granted, negotiations could result in offshore companies being able to apply for licensing.
No Timeframe Given Due to Battle Ahead
According to Leyonhjelm, "I believe we have won the 'in-principle' battle. The question now will be how to make it happen in practice." Another positive development is that Leyonhjelm has the support of Human Services Minister Alan Tudge. This is important because it was his agency that was tasked with crafting the initial iGaming ban in Australia.
Despite the support for regulating online poker in Australia, there's still a long way to go to get a bill done. There are still party negotiations that must be made along with crafting and submitting a bill that would allow for the carve-out.
At this point, one should not expect significant progress on the matter until sometime in 2018. These types of negotiations take time and may even require the formation of a new regulatory authority to cover iPoker. If you're an Aussie online poker player, we urge you to speak out in favor of iPoker. You should also join the Australian Online Poker Alliance and join the growing number of players who are working together to try and revive online poker in Australia.
bottom corner