top corner
New Jersey to Consider International iGaming Compacts
175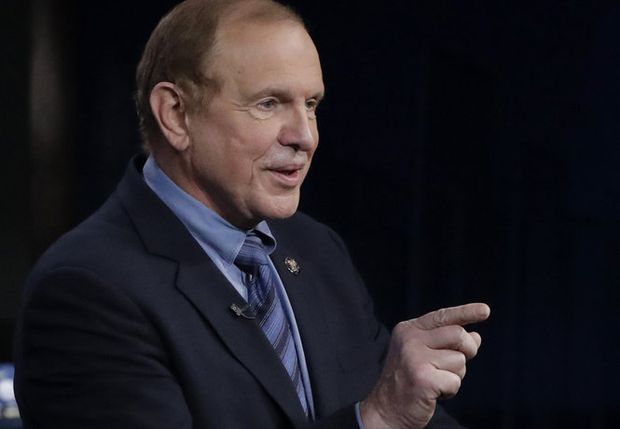 If retiring NJ Senator Ray Lesniak gets his way, New Jersey could be entering into international online gambling compacts in the near future. According to various sources, Sen. Lesniak has introduced a bill that will allow New Jersey casinos to internet into international agreements for online gambling, including online poker.
New Jersey recently came to an agreement with Nevada and Delaware regarding shared iGaming liquidity, but this new bill could be a game changer for the regulated iGaming marketplace.
New Bill Will Allow for International Partnership
On November 30, Sen. Lesniak filed S3536. This bill's purpose is to allow internet gaming equipment to be located outside of Atlantic City for "certain international gaming purposes." What this means is that Atlantic City casinos will be able to enter into partnerships with international casinos or online gaming companies and have their servers located in that region.
The bill presently sits in NJ Senate State Government, Wagering, Tourism & Historic Preservation Committee. This bill has been rumored since August but now just coming to light. Sen. Lesniak is retiring at the end of this legislative session, so this bill have to pass by January 9, 2018 or a new champion will have to take up the measure.
Back in August, Lesniak was quote as stating, "I've changed my mission from making New Jersey the Silicon Valley of Internet gaming to the Mecca of Internet gaming. Online gaming has helped Atlantic City to revive its casino sector with a success that we can expand in ways that will generate more revenue, create jobs and fuel technological innovation in gaming."
What Will Happen if This Legislation Passes
If this bill were to pass, it would give casinos in Atlantic City the authority to enter into partnerships with other international casinos or gaming companies in order to bring players to their online product. In essence, it would allow Atlantic City online casinos to open their doors to the rest of the world.
This would be a boon for the regulated market in the United States as it allows a flood of new gamblers to play on NJ online casino sites. However, players should also be fully aware of what this means.
Some will naturally assume that sites like PokerStars will be able to merge their NJ player pool into the ROW pool. This is likely not the case. Instead, it would allow for players around the world to register and play at PokerStars NJ. While it is likely that this will still result in an explosion in players, it will not be the same at what some are hoping.
The most important part of this legislation is that it could be a precedent setter for the rest of the country. If other states were to enact similar legislation after regulating iGaming, then we could start to see truly global iGaming sites popping up in regulated market. If those states join forces for shared US liquidity, it would make sense that they would also do so on the international market.
Just imagine if NJ, PA, NV and DE all decided to partner together for shared local liquidity and then enacted international compacts. You would open up all four states to the rest of the world and we could start to see regulated US sites with true global reach. Over the next decade to 20 years, we could see expansion that could take online poker and iGaming back to the heights it enjoyed pre-UIGEA and Black Friday.
bottom corner